Second-gen Eee PC a CES no-show
But bigger displays and WiMax coming in Q2
CES Asus today committed itself to expanding its Eee PC line-up not only with WiMax wireless broadband-enabled versions but also machines with 7, 8 and 8.9in displays. They'll appear in Q2, Asus said.
However, the anticipated second-gen Eee PC failed to make its anticipated appearance.
The larger screen size – rumoured for some time – will provide a resolution of 1024 x 600, Asus said. That addresses one of the chief limitations of the current, 7in Eee PC: its 800 x 480 resolution, which isn't too much of a problem for Linux, but doesn't play so well with Windows.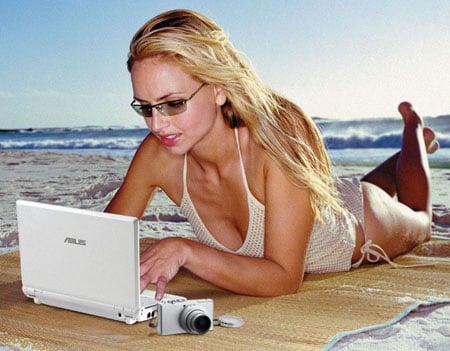 Asus' Eee PC and friend: make-over in Q2?
Future Eee PCs – those equipped with WiMax, for certain – will come pre-loaded with Windows XP. That's something Asus has promised before, but it's inevitable given the undoubted low level of Linux driver support for WiMax hardware, at least in the short term.
Asus' second-quarter timeframe isn't a surprise: that's when Intel has said it will ship its 'Echo Peak' WiMax module for Centrino laptops. That's not to say that the new Eee PCs will be Centrino-branded, but they will certainly deliver WiMax using Intel technology.
Other specs are less clear. Asus said it would stick with a "compact design", but committed itself only to the use of solid-state storage, a webcam and "an intuitive user interface".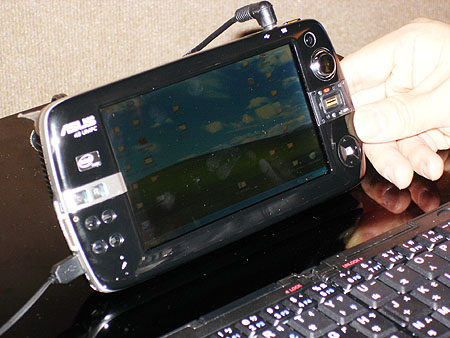 Asus' R50A: UMPC done right?
The next Eee PC may have been a no-show, but Asus did show off its R50A UMPC, a more PDA-sized alternative to the clunky tablet designs chosen by UMPC makers to date. The R50A will incorporate GPS, always part of Microosoft's UMPC vision but never implemented until now.
It'll also sport a 5.6in, 1024 x 600 LCD that Asus claimed will be readable in bright sunlight. It too will be WiMax ready.
Related review
Asus Eee PC 4G

Sponsored: Minds Mastering Machines - Call for papers now open