Logitech touts armchair keyboard
Never leave the house again
CES If you're into all things sofa-based, then a miniature wireless keyboard from Logitech that bridges the gap between PC and TV should have your fingers tapping with excitement.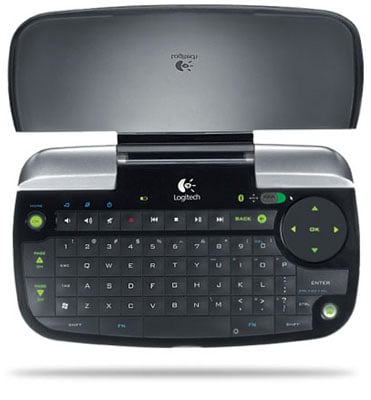 Logitech's diNovo Mini: handy
The palm-sized diNovo Mini is a bit like a mobile phone, with your thumbs doing all the typing on its full QWERTY keyboard. Although Logitech's PR blurb would probably have you believe that the keyboard is designed solely for use with Windows Media Center (WMC), gamers will be glad to hear that it's also Sony PS3-compatible.
The keyboard uses Bluetooth v2.0 connectivity and Logitech claims users can do pretty much anything via the keyboard, such as typing IM messages, entering URLs or navigating WMC itself.
A so-called ClickPad is also built in for menu navigation around the likes of picture files or movie libraries, and you can save yourself a few bucks on your home's lighting costs too as the keyboard is backlit.
The diNovo Mini uses rechargeable Li-ion batteries and Logitech claims these provide about one month's use at a time, although a battery life indicator is built into the unit to pre-warn you.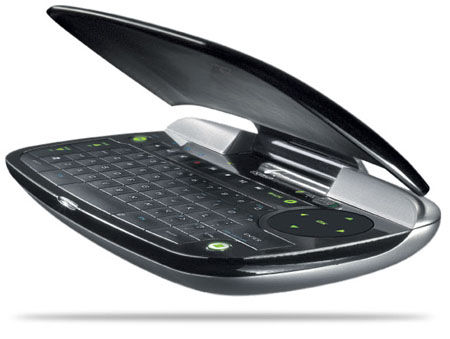 Bluetooth connectivity, backlit and stylish
A semi-transparent hard cover also folds down to protect the keyboard from tea spills and stray pizza toppings.
Logitech's diNovo Mini keyboard is available in the US and Europe later next month for around $150 (£75/€100), although a European specific price hasn't been tapped out yet.
COMMENTS
that is perfect!
for my home theatre pc that is perfect...wife complains about the gyro mouse and mini keyboard that is laying around the living room without really any place to set. Having to replace the batteries in the units or find a charging station is even more of a hassle. This is brilliant- does anyone know of similar products out there already? I have been looking but until I saw this have been pretty frustrated.
Want one..now
for my mac mini, that look great!
What a poor layout
I think I'd rate my chances of accurate typing better on an SMS-type keypad than that abomination.