Samsung spins 128GB SSD
Half-a-terabyte laptop hard drive too
CES Samsung isn't the first manufacturer to take the wraps off a laptop-friendly 500GB hard drive - take a bow, Hitachi - but it did claim today to be the first to announce a 9.5mm-high unit. It also touted a 128GB solid-state drive for notebooks.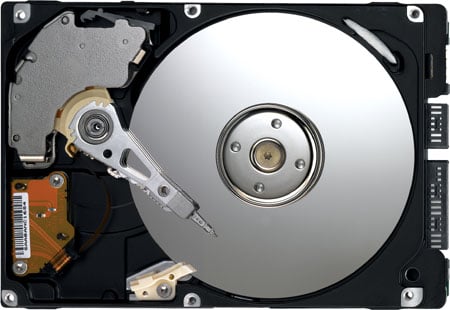 Samsung's SpinPoint M6: half a terabyte
The SpinPoint M6 follows the standard 2.5in form-factor for notebook hard drives. It contains 8MB of cache, has a 3Gb/s SATA interface and is fitted with the now obligatory sudden-drop sensor. Some versions come with a second detector, this time for rotational vibration.
The 500GB Spinpoint M6 is expected to go on sale in March.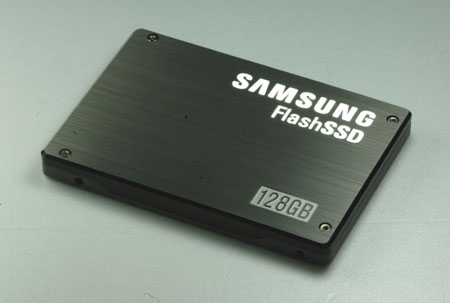 Samsung's 128GB SSD
The tightest Samsung could narrow down the availability of its 2.5in 128GB SSD was sometime before July. It did say the drive will use a 3Gb/s SATA interface and offer a write speed of 70MB/s – a record for this type of drive, it claimed.
The SSD reads data at 100MB/s. Samsung said it uses native command queuing and spread-spectrum clocking to add to its higher performance levels. The drive also features device/host-initiated power management for an "exceptionally low" power consumption level of 0.5W in active mode.
The company also claimed the drive will offer a mean time between failures (MTBF) of one million hours.
Sponsored: Minds Mastering Machines - Call for papers now open