Intel and STMicro Flash venture delayed by cash problems
Loan cutbacks put dent in Numonyx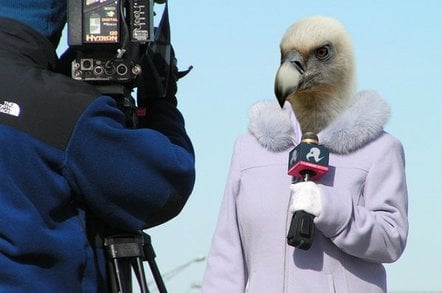 Intel and STMicroelectronics NV have been forced to delay the merger of their cash-starved flash memory units because of "significant turmoil" in the financial markets.
The giant memory chip firms confirmed yesterday in separate statements that the planned partnership, dubbed Numonyx, has been pushed back to 28 March next year.
The deal had been expected to be completed by the end of this year but the credit crunch has put a dent in those plans with lenders only willing to offer less than half the original cash required.
In May $1.55bn had been offered in debt financing for the new Geneva-based company. Lenders have now significantly reduced that figure, to $650m along with a further $100m in a revolving credit facility.
Intel said: "We are in the process of renegotiating credit agreements, and clearly [the total] will be less.
"The markets have changed significantly since we first announced the deal."
Intel had hoped the merger would turn around fortunes for its troubled flash business as well as see it leap ahead of rival AMD which already has its own flash biz, Spansion.
The new venture could have annual revenue of up to $3.6bn and will create products for mobile devices such as MP3 players and digital cameras.
Once the deal finally completes, Intel will take a 45.1 per cent stake while STMicro will take 48.6 per cent.
Francisco Partners, a Silicon Valley-based private equity group, will invest $150m for a 6.3 per cent stake. ®