Xbox gamers urged don't get smashed
Scottish Government drives home anti-drink message in racing games
The Scottish Government is to spend £10,000 on a trial scheme to place anti-drink adverts directly into Xbox 360 games across Scotland. The adverts will be seen by gamers playing the online versions of titles including Need for Speed: Carbon, Project Gotham Racing 4 and Pro Evolution Soccer 2008.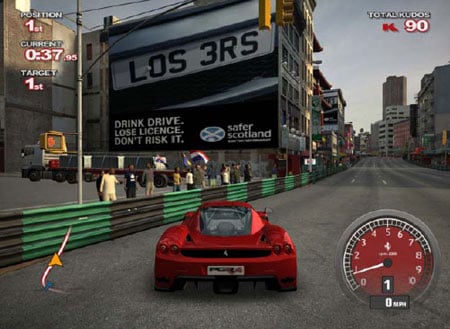 The Scottish Government hopes to keep the natives off the booze long enough for them to finish the race
This campaign comes as many will be playing console games at home and at a time of year that always presents problems with drink and drive related incidents all across the country: the in-game billboards will carry the Safer Scotland logo. Transport Minister Stewart Stevenson said that with road accidents continuing to rise, it was time to look at innovative solutions.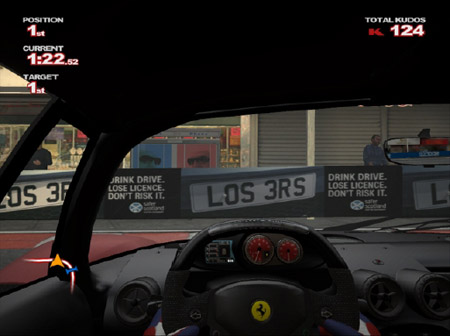 Xbox 360 drivers are encouraged not to drink and drive: you'll spill it...
"With statistics showing that road deaths, particularly among young people, are continuing to rise, it is clear we must look at new ways of getting road safety messages across," Stevenson said.
"This is a huge opportunity to try and reach a new audience - 73 per cent of UK 15-24 year olds have access to a gaming console in their home. The technology is non-intrusive, subtle, but the message can be seen in the background, loud and clear."
The Scottish Government said the adverts would be non-intrusive and subtle, while still getting this important message across. If the trial is successful, the same strategy could be used to deliver a wide range of road safety messages.
Sponsored: Minds Mastering Machines - Call for papers now open