Invisio G5 'world's smallest' Bluetooth headset
Truly tiny... or truly tinny?
Review Danish company NextLink may claim its Invisio G5 is the world's smallest Bluetooth headset - it's certainly one of the tiniest we've seen - but if you think the brandname means no one's going to spot you're wearing one, think again. However, we're getting ahead of ourselves - beyond its size, the G5 has some other neat touches.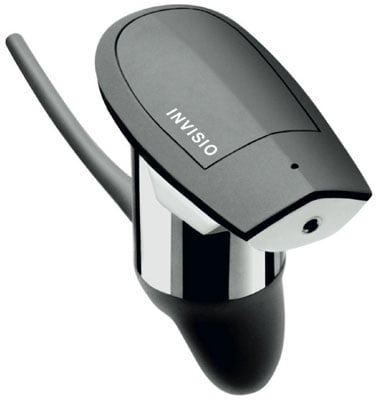 NextLink's Invisio G5: big picture, small headset
The first is the charger. Looking like an outsized Zippo lighter, the charger is a matt-black plastic box in which you place the G5 then close the lid to charge it up. There's a mini USB connector on the charger's base that takes a cable from the AC adaptor.
That's not all: there's a battery on board too, which NextLink claims is good to re-charge the G5 five times once it itself is charged up. The charger is incredibly light, so it really does double as a carrying case and a charger.
The next point in the G5's favour is its novel ear attachment. Most Bluetooth headsets rely on some kind clip that goes around the back of your ear. The G5's fits inside it. If that sounds uncomfortable, we can hopefully reassure you that it isn't, no more than any other headset.
The G5 itself is a 16mm long, 13mm diameter tube with a speaker grille at one end and a blob that holds the microphone and controls on the other. The tube section's clad in shiny black plastic, but the other bit's matt black. The outer-facing part of the headset is almost entirely taken up with the on/off/take call switch, and there are tiny volume up and down buttons on the top and bottom edges of the G5.
Yes, we're afraid to report, there is a flashing light, but here it's discreetly tucked on the inside face of the headset. This is a very nice touch, and should appeal to all those folk who fancy a Bluetooth headset but are put off by the idea having a blinking blue light on the side of their head.
Sponsored: Minds Mastering Machines - Call for papers now open