City to Intel: Kick the rest of the tech industry into line
What's the point of a (near) monopoly otherwise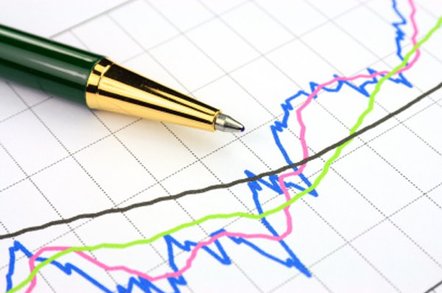 The UK's citadel of freemarket capitalism delivered a simple message to Intel yesterday – you've got a monopoly, so use it to make it easier for us to make money.
A panel of City IT bosses at an Intel mixer in the City last night took time off from bemoaning the credit crunch to tell the vendor that it was pretty pointless making processors faster, when other bottlenecks continue to strangle their systems.
"The bottleneck's not on the CPU," said Kevin Houstoun, co-chair IT, for FIX Protocol Ltd. "It's I/O, network cards, etc." Other speakers described the frustration of having data centres where half the rack slots had to remain empty because of thermal limits.
Merrill Lynch's chief architect Iain Mortimer said: "What's interesting is how fragmented the tech market is."
HSBC head of corporate banking technology Ray O'Brien said Intel should use its position to bring "companies outside of Intel" to heel, and sort out issues beyond the CPU.
"If you can solve that need it would make our life so much easier," he said.
This would presumably free up the City's number crunchers to evolve ever more esoteric financial instruments.
Alternatively, they could work out some more effective ways to evaluate risk. In fairness, the panel agree this was one of the issues that had contributed to current turmoil roiling The City, Wall Street, and other financial centres.
One speaker said the current models which underpinned the derivatives would allow for a financial crisis like our current mess every thousand years. Instead, they seemed to be coming every five to six.
HSBC's Ray warmed Intel's heart by saying: "We need more chips because we can't value these instruments."
Duncan Paterson, managing partner at Cygnet Consulting, had a more low-tech approach saying the first thing the financial markets needed was a dose of common sense. "This isn't new... I wonder when people are going to learn." ®
Sponsored: Minds Mastering Machines - Call for papers now open