Logic3 SoundStation3 PS3 speakers
Three it seems, is the magic number
Review So, you've got your PS3 all set up, nicely wired into your LCD TV... and it's sitting there gathering dust 'cause there are few decent games available for it yet. That's the prognosis - the diagnosis is: treat yourself to an affordable set of speakers that will breathe life into your under-utilised console.
Specifically designed to accompany the PS3 - reviewed here - these puppies even mirror the curved, piano-black (that's got to be product buzz-word of 2007) casing. Very roughly, they're even about the same size as the PS3 console, measuring 33 x 20 x 7.5mm at its widest. Thank the Maker they don't weigh in at the same spine-crippling 5kg - instead they're a much more portable 1.7kg and 1.5kg, the heavier of the two carrying the power transformer and equalisation controls.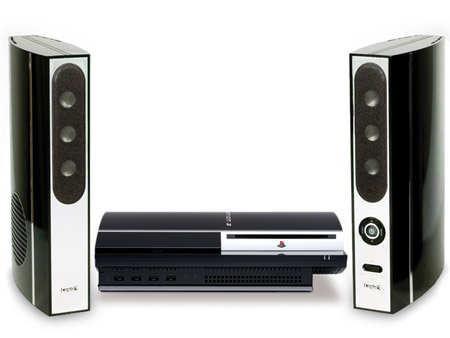 Logic3's SoundStation3: PS3 not included
Setting up the speakers isn't particularly difficult. Once they're plugged in, you can comfortably position them alongside your TV, as there's a nice length of connection cable between the two speakers. However, if you're running your PS3 through the HDMI connection into your HD TV, you'll need to change the sound options back to analogue within the console menu - Settings>Sound Settings>Audio Output Settings>Switch to SCART/AV Multi - to enable the sound to run through the speakers.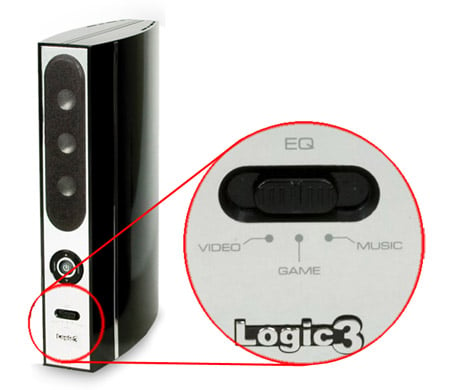 The EQ control
The two sleek-looking speakers each feature six 32mm (1.3in) Wave9 neodymium drivers and two 100mm (4in) Hi-X sub-woofers together boasting 20W RMS of sound.
Sponsored: Minds Mastering Machines - Call for papers now open