Dell fills out XPS laptop line
Debuts 15in model
Dell has rolled out its latest XPS laptop, a model that builds on the m1330, launched last May, with a bigger, 15.4in widescreen display and available with an optional slot-load Blu-ray Disc drive.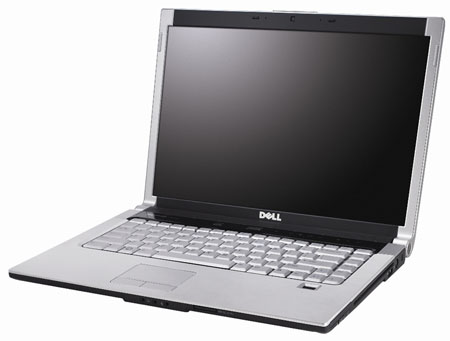 Dell's XPS m1530: 15-incher
The XPS m1530 can be configured with a range of Intel Core 2 Duo mobile processors, up to 4GB of 667MHz DDR 2 memory and a number of hard drive options, including a 64GB solid-state disk. Graphics come courtesy of either an Nvidia GeForce 8400M GS with 128MB of video memory, or a 256MB GeForce 8600M GT.
Bu despite having a 15.4in diagonal size, the screen's resolution is just 1280 x 800 - a ratio more common with smaller displays.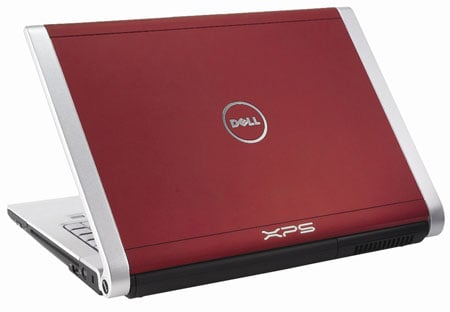 Red casing, blu-ray optical drive
The laptop has the usual array of USB, Firewire, Ethernet (10/100Mb/s) and VGA ports, but it also features an HDMI connector to allow it to drive HD TVs. There's an eight-in-one memory card reader and an ExpressCard 54 slot too.
Other refinements include a two-megapixel webcam mounted above the display, Bluetooth 2.0 if you want it, a variety of Wi-Fi options, including 802.11n, and WAN cards too.
UK prices start at £699, US prices at $999. Available now, the m1530 comes in a choice of red, black and white colour schemes.
COMMENTS
resolutions
My Dell D420 has the same resolution and its got a 12.1" screen.
It doesnt have to make things harder the read, you can turn text sizes up. However, images and videos are displayed in higher definition with more pixels per inch.
Screen Res
1280 x 800 is absolutely appalling....
I miss the 1920 x 1200 i used to have on my Precision M60, i have 1440x900 on my Macbook Pro now.
1440 x 900 should be a minimum for something of that performance, 1680 x 1050 the norm at least!
Try video editing, or using Ableton on a low res screen, then say 1280 x 800 is fine Dell!
"big tellys are vulgar"
Upgrade your girlfriend as well as your laptop.
doesnt look widescreen
in that top pic, that isnt a widescreen display, look more 4:3 to me. im looking at it on my sony widescreen laptop, the aspect ratio is completely different. wrong model pic?
"Buy cheaper - don't buy in Europe"
"UK prices start at £699, US prices at $999"
Taking today's exchange rate, US$999 equates to about Stg£482.61. Stg£699 is some 45% higher than this currency conversion. I can see why a company would try to maximize it's gains by any means possible, but as a consumer I have taken to buying from non-EU markets in order not to fuel this rip-off. Even when adding shipping and insurance, buying directly from a US retailer is not going to set you back Stg£216: "Buy cheaper - don't buy in Europe".