Tag Heuer clocks onto mobile phone branding
Watch out for this one... ahem
These days a clothing label isn't fashionable unless it's got a mobile phone to its name. But now Swiss watch-maker Tag Heuer has clocked onto the idea and has announced plans to launch a range of luxury handsets.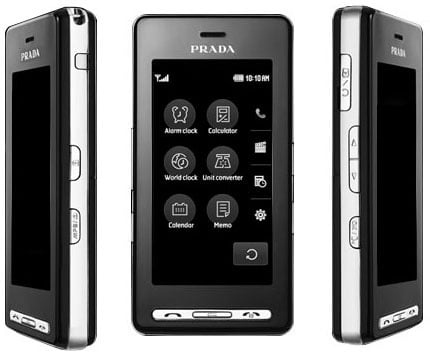 The Prada phone
The company's spokesman said it has licensed the Tag Heuer name to French phone maker Modelabs, which is also behind the Levi's handset, announced back in June this year. Tag Heuer hopes to launch the first design in the second half of 2008 and although it's not saying what any of the handsets' specifications will be just yet, the clock feature is sure to be dynamite.
Dolce & Gabbana, Armani, Prada and Ted Baker have already launched their own handsets, but almost all of the designer handsets have, so far, come from fashion houses. Tag Heuer could be the first luxury watch maker to lend its name to a phone.
What's next, though? A Marks and Sparks phone accompanied by an advert spoken by that sexy-voiced lady? "This isn't just a mobile phone, it's a Marks and Spencer phone..."
Related reviews
• Aigo F029 digital video wristwatch