Second ex-Brocade exec goes on trial over options accounting
Backdating 2: Electric Boogaloo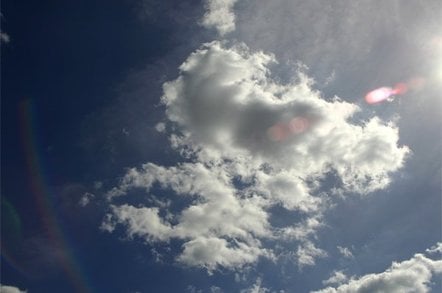 The trial of the second former Brocade executive charged with stock option backdating opened today in San Francisco with prosecutors painting Stephanie Jensen as a key enforcer of the data storage equipment maker's accounting irregularities.
Jensen, Brocade's former vice president of human resources, faces up to 20 years in prison on felony charges of conspiracy and falsifying corporate records.
"She deliberately falsified Brocade's options grant records, and carefully tried to cover up her scheme so that the auditors, the company's watchdogs, would never know what happened," said Assistant US Attorney Adam Reeves, according to the AP.
According to testimony from former employee Stephen Beyer, Jensen was aware of unreported backdating and dismissed concerns about its legality. Beyer claimed Jensen had further instructed him against sending any e-mails referring to the company's backdating.
Jensen's defense countered such testimony, saying that the executive lacks the financial background to know the company was improperly reporting compensation for its options grants.
The book-cooking scheme was a well-established practice by the time Jensen joined the company, argued her defense lawyer, Jan Little. She "never for one second thought those documents were false, or wrong, or illegal," Little said.
In May this year, Brocade paid $7m to settle SEC charges of falsifying reports of income through the backdating and misreporting of stock compensation expenses between 1999 and 2004. The company neither admitted nor denied any wrongdoing. This August, Gregory Reyes, Brocade's former CEO was found guilty of securities fraud.
Reyes became the first Silicon Valley executive to come to trial over the options backdating issues that have become a favorite pursuit of the US Securities and Exchange Commission. ®
Sponsored: Minds Mastering Machines - Call for papers now open