PSP 'Lite' passes 1m sales mark in Japan
PSP workout proves successful
Shed a bit of weight and you're usually guaranteed some more attention, even if you're an electronic gadget. Sony said today it's sold over 1m units of its latest slimline PSP in the two months since its Japan debut.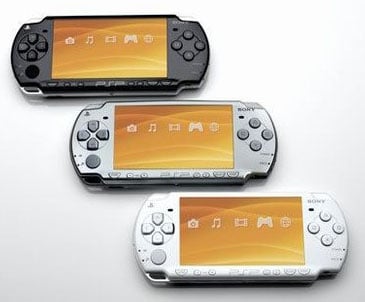 Sony's slimmer and trimmer PSP
The 'PSP 2' went on sale in Japan on 20 September, and the company claims it even managed to sell 500,000 units in the country during the first two weeks. Sony claims this figure is a two-week improvement on the original, not-so-slim PSP's sales statistics.
The second-gen PSP is 19 per cent slimmer and 33 per cent lighter than its predecessor, and is available in a range of colours, including rose pink and felicia blue. A video-out port has been added, allowing gamers to play games and watch UMD movies on a larger screen.
Sony's motivation for the redesign was apparently designed to help boost sales, by making the console more attractive to a wider range of gamers, women in particular.
Still, the PSP continues to play second fiddle to Nintendo's DS Lite, which in the week to 18 November was bought by 76,069 consumers. In the same period, Sony sold 65,609 PSPs.
And the figures won't be enough to take the heat off rumours that Sony's developing a PSP phone with Sony Ericsson. Which has been officially denied, by the way. Just like the 40GB and 80GB PS3s were.
COMMENTS
Also, the screens tend to be better...
My original PSP has about 7 defective pixels. Apparently this is not unusual. My new PSP Slim has an absolutely perfect screen. Reportedly this too is not unusual.
Officially denied...
So the "PSP Phone" won't happen, maybe, perhaps, not, possibly.
Intelligent Design? PSP needs a phone & email client & mini-dvd..
I always thought my PSP was crippled by lacking a phone, and email client, and that crappy UMD drive instead of mini-dvd. Still, somehow I love my PSP, as a mp3 and video player and occasional games console. It'll be nice to see the console take it's place as the comms/play device it always had the potential to be, rather than the half-way machine that corporate compromise bollocks would have it be.
Here's to a proper PSP!