EC report warns governments on e-trust
'What trust?' asks IT security firm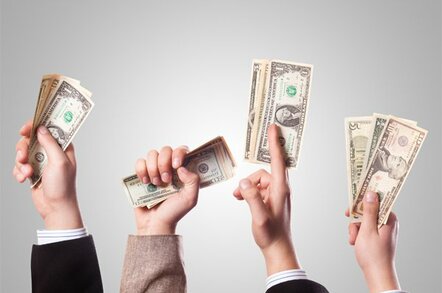 An EC-funded report has found that governments across Europe need to address the issue of trust in technology systems used by public authorities and warns that high-tech ID cards are not a panacea.
ECOTEC Research and Consulting, in association with the Tavistock Institute, carried out the research on behalf of the Commission's eGovernment unit.
It said trust and security should go hand-in-hand, and that in order for governments to achieve the right balance, a "clear pact" needed to be established with citizens.
The paper argues that such transparency would foster a better relationship with citizens that in turn could improve trust among those individuals who have expressed concern over how their data is stored.
In the wake of the hugely embarrassing security lapse at Her Majesty's Revenue and Customs (HMRC) where details of some 25 million child benefit recipients have been lost, Frank Wilson - author of the report - said that the findings offered a timely insight.
He also highlighted what he considered to be a number of critical issues associated with the technology systems used by government. He said:
"There is a risk that even electronic ID cards can potentially be misused. As a result, verification in critical applications should combine card 'possession' with declaration of hard-to-copy information held by the person themselves; knowledge not encoded on the card; or with information that is intrinsically tied to each individual – such as biometric data."
Echoing the findings of the report, IT security firm Sophos said that, given the scale of the HMRC debacle, trust over the government's handling of sensitive data had hit rock bottom.
It said that of 241 members of the public polled, 85 per cent believed that their local authority's IT systems had probably already been hit by a security breach. Almost a third of users believed the public sector was doing a worse job than the corporate world when it came to protecting eGovernment data.
The Sophos survey also revealed that 57 per cent believed that local authorities were not doing enough to prevent security breaches, while 93 per cent said they wanted to know what steps government departments were taking to defend the public against cybercrime. ®
Sponsored: Minds Mastering Machines - Call for papers now open