Man buys Eee PC, erases Linux, installs Mac OS X Leopard
'Eee done what?
An enterprising Eee PC user has managed to install Apple's Mac OS X 10.5, aka Leopard, onto his tiny laptop - though he quickly saw the error of his ways and replaced the OS with the previous version, Tiger.
Blogger Dan, posting on Uneasy Silence, notes that anyone attempting the maneouvre needs not only an external DVD drive but also a number of patches to reconfigure the Apple OS to operate on a processor lacking Intel's SSE 3 multimedia extensions.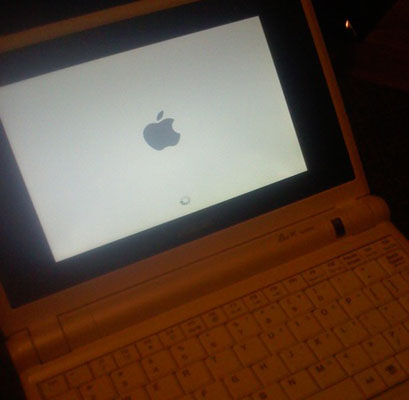 Asus' Eee PC: booting into OS X
We'd also point out that a copy of Leopard that you've purchased is also de rigeuer.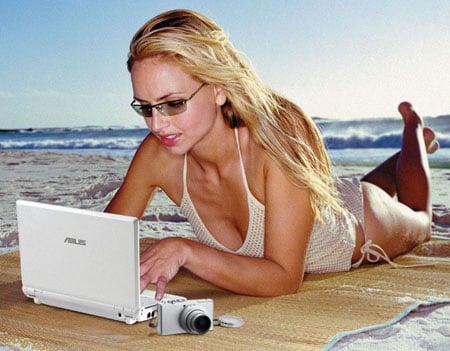 Asus' Eee PC and friend: fancy Leopard, missus?
And some patience. Not only with the lengthy patching and installation process - though it's nowhere near as onerous as unlocking an iPhone - but with Leopard's performance on the Eee PC's 900MHz ultra-low voltage Celeron M processor and 512MB of memory.
Indeed, that's why Dan recently downgraded to Mac OS X 10.4.8, and presumably found it ran slightly more smoothly than Leopard. He reckons the original install took up about half of the Eee PC's 4GB solid-state drive.
And there appears to be some issue with Wi-Fi, which Dan last night said he was working on. We'll keep you posted when we hear more.
Related review
• Asus Eee PC 4G
Sponsored: Minds Mastering Machines - Call for papers now open