Woven's big daddy switch retrofits GigE
Super speed at Sandia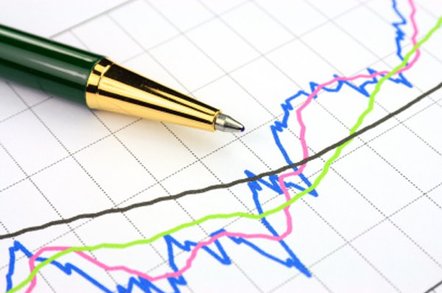 SCO7 Mega switch maker Woven Systems has pumped out a couple of complementary add-ons to its flagship EFX 1000 unit meant to help the company address a wider market.
Woven emerged from stealth mode back in April, talking up a 144 port 10-Gbit/s Ethernet switch. The system uses a custom ASIC to improve the flow of large numbers of packets by rerouting traffic automatically. The start-up claims that its techniques make 10-Gbit/s Ethernet switches affordable and faster than competing Fibre Channel, iSCSI and 10-Gbit/s Ethernet hardware.
While Woven launched in April, it has really only been selling the EFX 1000 for a short while with Sandia National Labs appearing as the first customer.
Now Woven will also sell the TRX 100 unit, which is a 48-port Gigabit Ethernet switch that slots into the top of standard racks. Woven once considered putting a GigE card on the EFX 1000 but decided against it, since the company simply could not fit enough GigE ports into a card slot. Instead, Woven will rely on the fresh switch that can aggregate traffic from up to 48 servers and send that information to the core EFX 1000 via four 10 Gig links.
The system can be ordered now and comes in two flavors - one with copper CX4 ports and another with fiber optic support. The switch starts at $7,950.
In addition, Woven will start rolling out a fiber optic line card early next year for the EFX 1000. As the company tells it, "The new 12-port 10 Gigabit Ethernet XFP interface card adds both flexibility and range to the EFX 1000 Ethernet Fabric Switch product line. A single switch can support any mix of twisted-pair copper (CX4) and fiber optic interfaces required to connect TRX 100 or other switches.
"The XFP and SFP+ Small Form Factor Pluggable transceivers are optically compatible, further enhancing interoperability and flexibility. The optical interface supports short- and long-reach connections for distances up to 10 kilometers, allowing users to extend their EFX 1000 data center fabrics across the metropolitan area for disaster recovery applications."
It's hard to get too excited about Woven since the company is very young and only has handful of trials in progress. It does, however, appear to have the real deal as far as its technology is concerned. For example, there's a fine PDF here described its network traffic management tools in action at Sandia. ®
Sponsored: Minds Mastering Machines - Call for papers now open