Pentax Optio M40 compact camera
Good looks aren't everything...
The M40 is cracking camera to carry around and this means you're more likely to pick it up along with your money, house keys and MP3 player whenever you leave home. Battery life is given as good for 220 pictures and we found that this was a fairly accurate guide as to what you can expect in everyday use.
As stated earlier, switch-on and shutter response times are on the sluggish side, but unless you're into fast-action photography - and if so, what are you doing buying a camera like this? - then it's not a big problem. The movie mode offered smooth motion at 30fps and you can even use the zoom whilst shooting.
Sample Shots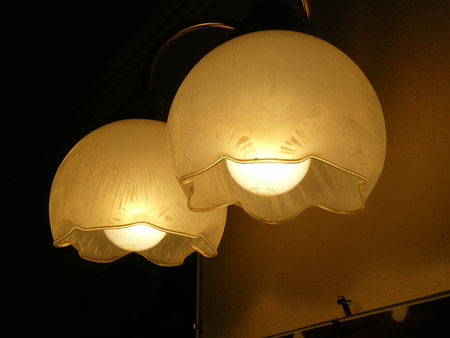 These two shots show the Tungsten Adjust setting off...
Click for full-size version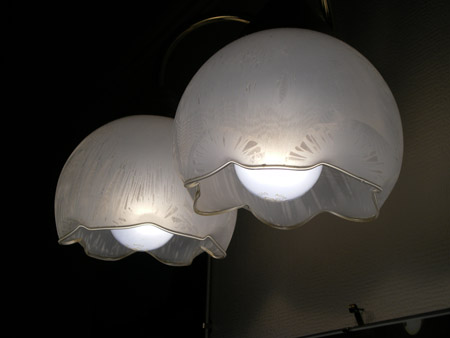 ...and on. It's effective in removing the yellow cast from this type of lighting
Click for full-size version
When it came to picture quality, it was a tale of two cameras. External shots in daylight were good - sharp, detailed, vivid and with good contrast. Although the M40 doesn't have a wide angle lens, it's not bad at pulling in detail from the edges. The 3x optical zoom performed well and the digital zoom certainly takes you closer to the action, but it's marred by noise. The super-macro setting meant that it was possible to shoot successfully when close-up to a subject.
The one disappointment was low-light shooting, which wasn't that impressive, even when shooting in a well-lit London street at night.
When it came to shooting indoors, the M40 proved to be something of a disappointment. On a positive note, the program modes generally worked well. For example, the Tungsten setting did a great job in removing the yellow cast you can get when shooting under this type of lighting - as the above shots show. But most of the interior pictures were marred by picture noise and it's down to a problem we've noticed with other Pentax models – in the auto mode, the ISO is boosted way too high.
Verdict
We think Pentax has come up with a cracking design for the Optio M40. It's super-slim, great to hold and very simple to use. But good looks and a slender body are not enough. The M40's optical performance means that while this camera isn't bad, alas it's not great either.

Pentax Optio M40 compact camera
Great looks, great body and easy to use, but sadly let down when it comes to shooting indoors or in low light...