Businesses put their weight behind web-enabled apps
It's not all about SaaS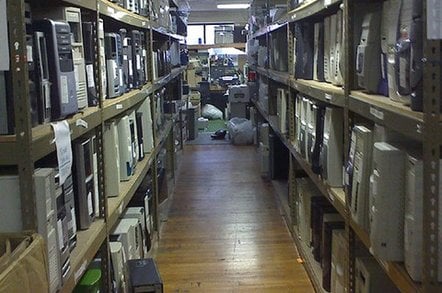 Quocirca's changing channels For a growing number of organisations, web browsers are becoming the primary interface for accessing certain business applications.
This enables easy access to widely distributed groups of users, not just employees on the move, but also individuals in external organisations; customers, suppliers, partners, and so on.
This is especially true in industries such as retail and manufacturing that have complex supply chains which require intensive interaction with third parties. A recent Quocirca survey found that 42 per cent of businesses in these sectors now web-enable business applications to a greater or lesser extent.
A lot of the talk about accessing applications over the internet has focused on software as a service (SaaS), that is software vendors who make their applications available via an online subscription of some sort.
While the growing appeal of the SaaS delivery model cannot be denied - 36 per cent of the respondents to Quocirca's survey were using SaaS - a far greater proportion (93 per cent) were web-enabling their internal applications.
Portals are the most common application being web-enabled, which is hardly surprising - not just because it is hard to imagine a portal being delivered any other way, but also because "portal" is such a generic term it could be used to describe a whole range of activities. For example, consumers accessing account details, retailers monitoring delivery status, or manufacturers requesting inventory.
Such activities could equally be described as customer relationship management (CRM), supply chain management (SCM), or enterprise resource planning (ERP). The interesting thing is that Quocirca's research shows many businesses are now web-enabling such critical business applications directly and not just as a plug-in to a portal.
Indeed, when one looks at the actual profile of users for applications that have been web-enabled, these three – CRM, SCM and ERP – are the ones most commonly made available to external users, have the highest number of overall users, cause the most concern if they are unavailable for some reason and, unsurprisingly, are of most interest to business management.
Those doing so see web-enablement of critical business applications as a way of making their external interactions more efficient, giving them a competitive advantage. But all that is lost if the connectivity to the application is too slow or unavailable for some reason. But ensuring connectivity can be problematic - the communication medium is often the public internet, and Quocirca's research shows a high level of concern around internet performance and availability.
The good news is that businesses are not sitting on their hands bemoaning the lacklustre performance of their web-enabled applications. Most are taking measures to do something about it. Initially, many resort to brute force, such as hardware upgrades or restrictive practices like content-filtering, both of which have their place. But a growing minority are turning to more subtle techniques for accelerating traffic, both appliance-based products from vendors like Blue Coat, Expand, Packeteer and Riverbed, or managed services for application acceleration offered by vendors such as Akamai.
Businesses will continue to increase their reliance on the internet for communicating with each other and driving cross organisational business processes. And they will do this in the face of intense competition for resources as the internet becomes increasingly clogged with the traffic of seemingly trivial, but bandwidth hungry, consumer activities: online gaming, IP-TV, media downloads etc.
Short of building a separate private network for inter-company communication or blowing away any concept of net neutrality, the only way businesses can continue to increase their reliance on the internet is to continue to seek more and more clever ways to manage access to their web-enabled applications.
Quocirca's report, Web enabled applications and the internet is free to Reg readers here.
Copyright © 2007,
Bob Tarzey is a service director at Quocirca focused on the route to market for IT products and services in Europe. Quocirca (www.quocirca.com) is a UK based perceptional research and analysis firm with expertise in the European and global IT markets.
Sponsored: Minds Mastering Machines - Call for papers now open