Microsoft de-betas (part of) Windows Live
We think
Microsoft has officially announced "the next generation of Windows Live." Whatever that means.
We think it means that Microsoft has removed the beta tag from a group of Redmond-built tools you may or may not be interested in using.
This includes a suite of free applications you can install on your Windows PC, including Windows Live Mail, Windows Live Photo Gallery, Windows Live Messenger, Windows Live Writer, Windows Live Toolbar, and Family Safety from Windows Live One Care.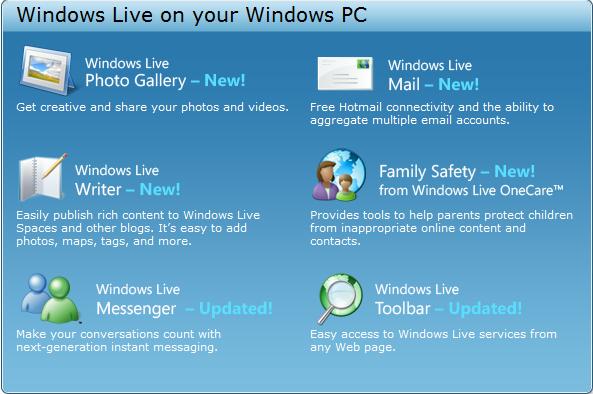 This is Windows Live
But it also includes a trio of free web-based services: Windows Live Hotmail, Windows Live Spaces, and Windows Live Events.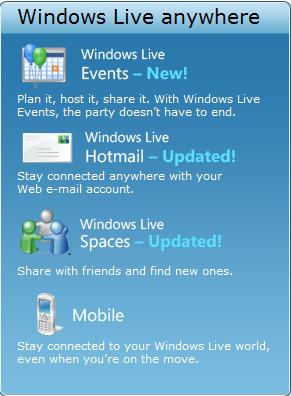 This is Windows Live too
It doesn't include things like Live Search or the full version of Windows Live Care. Or all those Windows Live apps that are still in beta, like Windows Live SkyDrive Beta and Windows Live QnA Beta.
Hope we haven't confused you.
Anyway, "the next generation of Windows Live" is now available at www.windowslive.com. From there, you can nab an account for that trio of online services - and you can download those free desktop tools in one fell swoop. Hopefully, they won't screw up your machine as much as Google Pack. ®
Sponsored: Fast data protection ROI?