Batten down hatches, analyst tells IT bosses
Two sets of books are better than one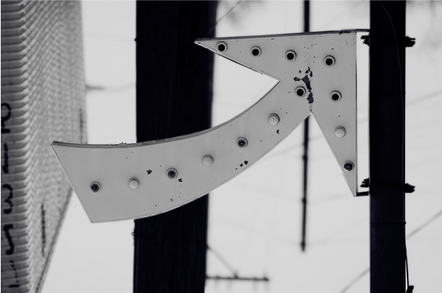 Gartner has said business leaders should create two IT budgets for the coming year, as it warned of ongoing economic doom and gloom.
The tech analyst firm reckoned that, given the fall out from the recent credit crunch that has continued to shake the financial world, it was important for firms to have a back-up plan in place.
Gartner said a cost-cutting IT budget should be drawn up by senior decision makers alongside existing budgets already determined for the year ahead.
That way, if businesses feel the pinch from an economic slowdown, bosses can put Plan B into action.
Gartner vice president Ken McGee described the "recession budget" idea as being "plain good management".
Analysts said the belt-tightening budget should target an IT spending drop of at least 10 per cent below the top rate spending levels dished out in 2007.
Meanwhile, predictions within the financial sector continued to point to a sustained downturn for the world economy following on from August's sub-prime credit crisis in the US.
Bank of England Governor Mervyn King said today the credit crunch looked set to dig its nails in for longer than had been initially foreseen back in the summer.
Speaking on the BBC's File on 4 programme on Radio 4, King said:
"I think most people expect that we have several more months to get through before the banks have revealed all the losses that have occurred, and have taken measures to finance their obligations that result from that, but we're going in the right direction."
He added: "What I would say is that the situation now is, in my view, different from that in August, though it's not without risk."
In the interview he also shifted blame for the recent Northern Rock crisis, which prompted the first emergency cash run on a UK bank for more than 140 years, to chancellor Alistair Darling for not supporting a takeover bid.
The Bank of England is expected to make its decision about interest rates, which are currently set at 5.75 per cent, on Thursday. ®
Sponsored: Minds Mastering Machines - Call for papers now open