Navman S30 satnav
Cheerful as well as cheap
For once, the choice between the shortest distance or the fastest travel time is not a one-or-the-other option, but a sliding scale with five increments between the two extremes, so you could select a middle ground between the two, or opt for either one or slightly more one than the other. We suspect only long-term or head-to-head testing would reveal whether or not this is a clever scale of choice, or just an unnecessary confusion.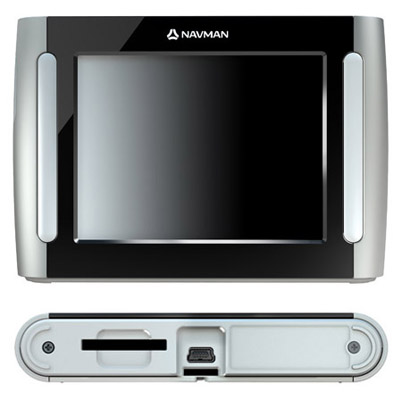 Good looks
Once we were going, we found the volume is initially disappointing low, but it can be cranked up sufficiently via the settings, or a shortcut on the map screen, to make sure it can be heard over a moderately loud radio. The female voice is much more satisfying sound than the male alternative, which sounds like an evil robot from a Buster Crabbe Saturday morning serialisation.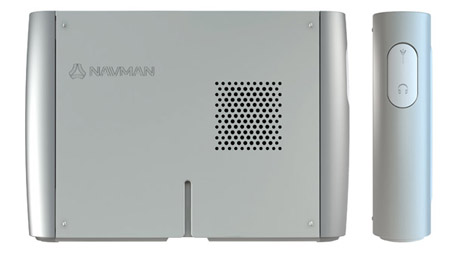 Not the thinnest satnav available - but still a reasonable size
The route planning was fast and accurate. One outstanding feature of the spoken navigation was just how clear the instructions are. As an example, instead of just saying: "In 300 yards turn left", the S30 says: "In 300 yards, at the roundabout, turn left." Or: "In 300 yards, at the end of the road, turn left," which is a bonus on a budget unit.
The one minus point we'd highlight was that the S30 was slower than other units we've looked at to realise that a deviation from navigation was not a mistake, and that we'd chosen to take a slightly different route. Rather than quickly calculating the next best route, it did seem to continue to insist on taking the fourth exit at roundabouts or doing u-turns where possible for what felt like too long a time.
Verdict
Although we'd be hard pressed to name all the 500 enhancements Navman claims to have made with its S series, having used the S30 we think it has chosen wisely. Anyone wanting a bells-and-whistles-free GPS, without all that MP3 player nonsense, advanced phone functions and even the gimmicky NavPix feature found on the pricier S-series devices, would struggle to find major fault with this competent, tidy - and affordable - offering.
Sponsored: Minds Mastering Machines - Call for papers now open

Navman S30 satnav
Navman's budget S30 proves worthy of the asking price, if you don't need bells and whistles...