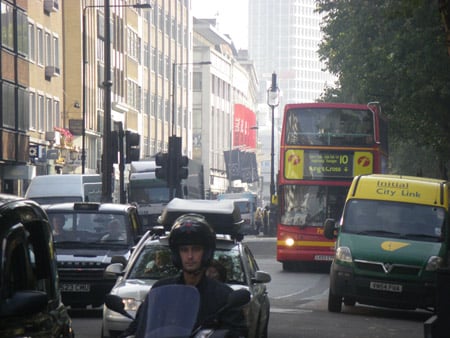 The digital zoom worked surprisingly well, as this long-range shot of London's Tottenham Court Road shows
Click for full-size version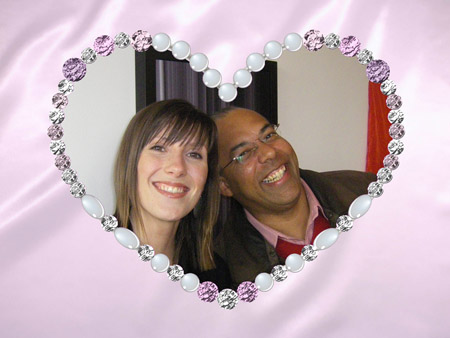 There are few digital effects on offer...
Click for full-size version
The Z10 also has facial recognition technology, but it only kicks in when you're using the kids and portrait modes. It works well. Likewise, continuous shooting and high-speed continuous shooting (4fps) modes only work with a limited number of pre-sets. the Z10's Digital Shake Reduction system boosts the ISO setting to maximum to compensate for any camera vibration. In the auto mode, the image size is set at 8MB and the ISO range from 64-800 (it goes up to 3200), but there's plenty of scope for manually tweaking focus, exposure and white balance.
So how does the Z10 work in practice? We found it to be a bit of a mixed bag. There are some useful features, like the ability to recover deleted images - provided you don't remove the SD card or take another shot before trying to recover them. You can even use the zoom in movie mode. Digital effects are limited, but that's no bad thing in our book. The in-camera editing facilities include red-eye reduction, which works pretty well, and you can also crop images, although the latter introduces some digital noise into the resulting image.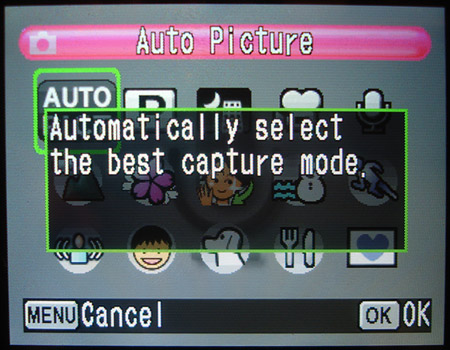 The Z10 tells you what each shooting mode's for
The picture quality is, again, a mixed story. Shots taken outside were sharp, clear and had vibrant colours. Even the digital zoom at full stretch can produce pretty good results. The macro setting gave some stunning close-ups and the focus system was sharp, fast and accurate. The one fly in the ointment was the digital shake-reduction system, which gives horrible, grainy images.
Verdict
On the plus side, the Z10 offers very good low-light performance. In one of our tests, the only light source was from a small torch, but the Z10 had no problems in producing a decent image, given the circumstances. But too many interior shots suffered from poor colour or contrast. We put a lot of this down to the ISO rating being set too high in the auto mode – up to 800.
This meant that the flash often didn't discharge when using the Z10 indoors. The high ISO setting would also explain the large amount of digital noise - equivalent to the grain you get from fast film - on so many of our interior images. Yes, you can reset the ISO range and manually adjust shooting parameters to your heart's content, but the fact is that most people buying a camera like this will use it in the automatic mode and won't want to have to keep fiddling with the settings whenever they take a picture.
We really wanted to like the Z10, but sadly, its flaws outweigh its good points.

Pentax Optio Z10 digital camera
A friendly but flawed offering from Pentax. It's easy to use, but shame about the overall picture quality...