Intel 'Penryn' Core 2 Extreme QX9650
The world's first 45nm gaming CPU
Review Intel's 45nm 'Penryn' update for its Core 2 microprocessor family has been an open secret for many months. It's first desktop incarnation, the Core 2 Extreme QX9650, is due to be formally introduced on 12 November, but today we can tell you how it will perform.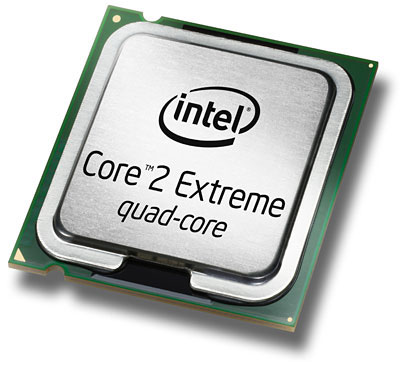 Intel's 'Penryn' Core 2 Extreme
Penryn uses the same LGA775 pin-out as existing Core 2 Duo, Quad and Extreme processors, and has the same thermal package too. The new features of Penryn are the move from a 65nm process to 45nm, which gives Intel more die area to play with, in turn allowing it to raise the chip's L2 cache from 4MB to 6MB for each pair of cores. As with 'Kentsfield', the current four-core Core 2 Extreme, chip, Penryn continues to use an architecture that cobbles together two dual-core dies to create a quad-core processor which will now come with an enormous 12MB of cache.
The die is 107mm² and contains 410m transistors.
The first desktop Penryns will run on the same 1333MHz frontside bus (FSB) as the 6x50 code Kentsfields, with a move to 1600MHz in 2008. Corporates will be able to get their hands on Penryn-based Xeon server chips with the faster FSB from November.
Penryn will debut at the same speeds as existing Kentsfields, but this is where we stray into the realm of speculation. The information that Intel has allowed us to make public today means that we can disclose details of Penryn's performance but not its pricing information. Happily, there has been a great deal of informed speculation around the web so we can dish the dirt.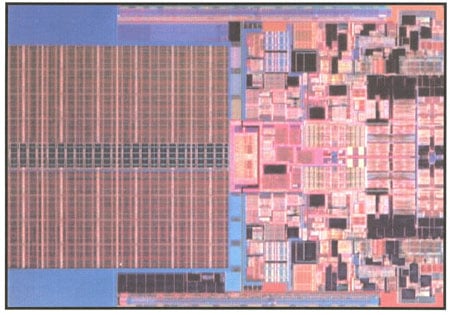 A dual-core Penryn up close and personal
The quad-core models are codenamed 'Yorkfield', while dual-core models go by the 'Wolfdale' handle.