Robo Developer Conference in pictures II
Hi! Robot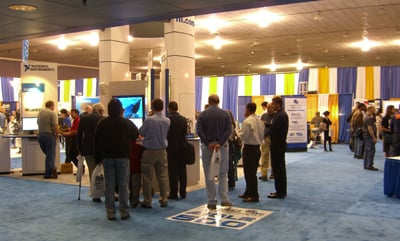 Welcome to our second look at the Robo Developer conference in sunny San Jose. We've got even more mechanical freaks to share this round.
Our first booth today is Willow Garage, which is a privately-funded research lab selling their gear as a "standardized robotics platform" for domestic robots.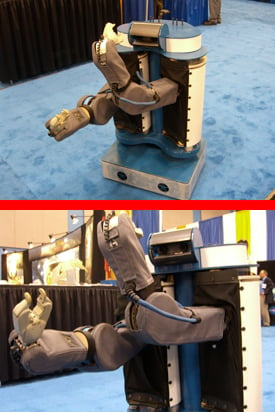 The bot here is a prototype of the hardware and software they'll be selling. The idea is that the robot is completely modular, so if a buyer wants to put a different arm on the device, it's easily done. If they want to try putting legs on it, well good luck to you.
Willow Garage was founded by Scott Hassan, one of the early Google architects and creator of eGroups, which sold to Yahoo! in 2000 for $412m. I'm told they aren't strained for cash.
Eventually they plan to use the design to build general purpose robots that can perform tasks such as cleaning rooms, serving food and even opening a beer. I swear to god they had a video of the thing opening a beer. My heart is melting.
Modular is hot right now in robotics. Academia, for instance often doesn't have the time or resources to start from square one every time they want to build a robot. So companies such as Schunk sell specific robot parts.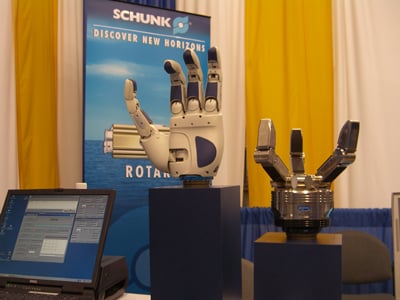 Hmm, do I go with the giant gorilla or Doctor Octopus look on my doomsday machine? Decisions, decisions.
The folks at Schunk (ok, let's pause to get it out of your system) — the folks at Schunk tell me they have customers ranging from robotic research, handling toxic waste and the prosthetics market as well.
A robot has also gotta have peepers. We've got facial recognition software at IntelliVision (not to be confused with the Intellivision video game console released by Mattel in 1979):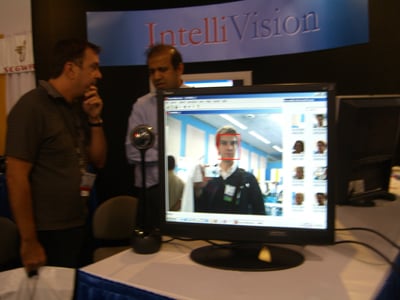 And a cheaper form of object recognition for toys and phones from Evolution Robotics.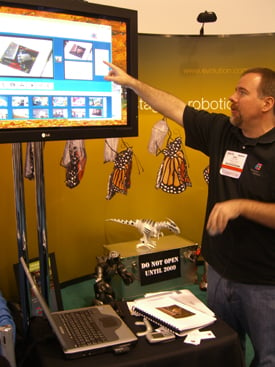 He's pointing a PC camera at a CD cover. The software recognizes various pixel points on an object to identify it. The technology is apparently already in use in Japanese cell phones. A user can point their picture phone at a piece of merchandise, and the software will check its data base to bring back relevant information.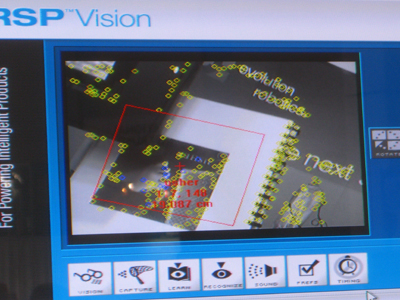 The technology will probably arrive in the US and Europe by means of WowWee toys, such as the Robosapien and Roboraptor seen in the previous image's background. Evolution Robotics announced it has made a deal with the toy company to put the visual technology in future toys. They claim it will give the robots the ability to — and I kid you not the CEO said this — chase children around the house.
Surely, the age of man draws near its close.
Sponsored: Minds Mastering Machines - Call for papers now open