Find yourself with Satmap's sporty GPS
Tougher than a TomTom?
Manufacturer Satmap Systems has unveiled a handheld GPS device for outdoors types that promises to pin-point your location using SD card-based mapping.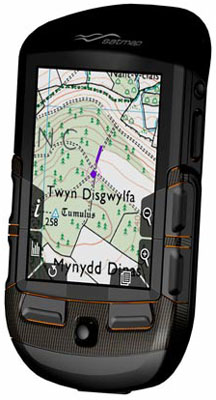 Satmap's Active 10: no more wrong turns on your way back from the pub?
Called the Active 10, the device is designed to guide walkers and cyclists around the UK with Ordnance Survey (OS) maps pre-loaded onto SD cards by Satmap. However, customised maps can also be created by Satmap and loaded onto SD card for you.
A SiRF SiRFStar III GPS receiver is built into the device, which uses the Windows CE 5.0 OS, and it includes an electronic compass. Rain, mud and sweat shouldn't mess its circuitry, because Satmap claims the device is weatherproofed and ruggedized.
This 'toughness' may give it an edge over taking, say, your TomTom out onto the moors, and the Active 10 can be mounted onto bikes too.
The 3.5in colour LCD screen displays statistical information such as distance and speed.
The Active 10 is available now in the UK for £300 (€320/$590).