Sony Ericsson Cyber-shot K850i camera phone
So cutting edge you could shave with it
When it comes to functionality, the K850i is so cutting edge you could shave with it. It has HSDPA 3G, Edge, GPRS, an FM radio, Bluetooth 2.0 and A2DP wireless stereo playback. It lacks Wi-Fi, which frankly is no surprise - it isn't, after all, trying to be a smartphone.
On board storage is a reasonable 40MB but the card slot will take either Memory Stick Micro (aka M2) or Micro SD to the tune of 4GB. So at long last we get a dual-format memory card slot on a Sony product. About time too, though the company insists on bundling a 512MB M2 in the box.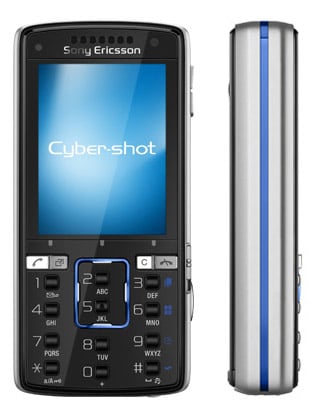 So cutting edge you could shave with it
The basic handset, menu layouts and graphics will be familiar to anyone who has used a Sony Ericsson within the last year or two, though it does introduce a few novelties that mark the K850i out as a landmark product. The most obvious additions are the Media Centre and the three-touch sensor soft-menu keys that are as much part of the screen as the keyboard.
Also new to the Sony Ericsson user interface is the four-way, oblong control - often called a 'D-pad' - that now forms part of the keyboard and encloses the 2 and 5 keys. It's a playing card-shaped raised plastic ridge which increases in height at the four compass points. You press the ridges to navigate, press the middle soft-menu key to action. Yes, the the activation key is outside the pad not inside it, which takes a moment or two to get used to, but once you have you wonder why nobody has thought of this before. It glows a nice shade of blue too.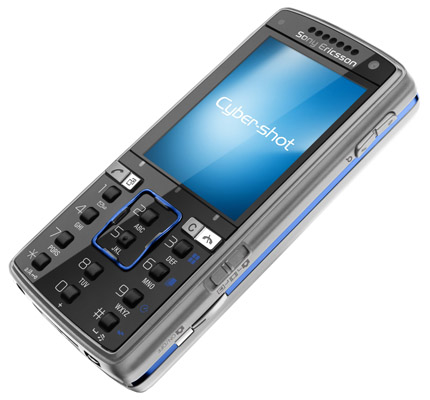 A new take on the old D-pad navigation control
The K850i comes with an all-in-one media player to manage your music, and display videos and pictures. The Media Centre interface is similar to the Walkman 3.0 software and is straightforward to use. The player supports MP3, AAC, WMA and MPEG 4 and is accessible directly from the dedicated Media Centre key adjacent to the Answer key. The music player has a range of EQ settings, most of which work, but avoid the one marked Stereo Widening. It widened the sound all right, but Bruce Springsteen's vocal on Radio Nowhere fell through the vast chasm left in the middle.