Nokia flings frill-free phone at families
Ring and txt
Nokia's apparently family-friendly 2135 handset looks plain compared to the LG Prada or iPhone, but is designed to offer the bare minimum of features needed for running a family or just staying in contact.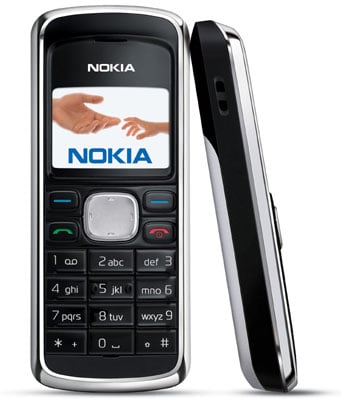 Nokia 2135: Fun for all the family?
The dual-band CDMA handset operates over the 800/1900MHz frequencies and has a 96 x 65 resolution display, capable of displaying 65,536 colours.
Many of its features are nothing to write home about, such as a speakerphone and pre-defined ringtones. But Nokia believes families will take note because the speakerphone allows parents and kids to sit around the phone and thank granny for the Christmas presents. Equally, the pre-defined ringtones could be used to screen calls from relatives without having to pick the phone up.
The handset gives 3.5 hours of talk time and 11 days in standby, while its one-touch dialling should appeal to lazy families. A voice recorder's also built in, which Nokia suggests using as reminder to "buy milk" on the way home from the office.
Nokia's 2135 will be available in North America during autumn this year, but it hasn't confirmed network availability or a price yet.
COMMENTS
Re: mobile phone use
"How innovative"
The nail has been hit on the head - Nokia have finally cottoned on to the fact that there exist people who want to use their phones for their intended purpose, that is actually speaking to people (shock, horror!) and/or sending the occasional text and who don't want want something packed full of useless shit which reduces battery life to nearly nothing (N95, anyone?) - if the other manufacturers can follow suit and give us a bit more choice, so much the better (the Moto F3 doesn't count - see below)
I went 'back to basics' with a Nokia 6300 - nice phone, has a few bells and whistles I can do without (camera, MMS etc.) but it reminded me why I liked my late, lamented 6210 back in the day. If they can make this thing easier to use than the Motorola F3 which, on balance, won't be hard, they might be onto a winner if it reaches this side of the Puddle.
My needs are simple: make calls and send texts - Bluetooth is nice, but not essential (I prefer to use a hands-free but it ain't the end of the world if I can't). How hard is that, really?
mobile phone use.
Well, fancy using a phone just to communicate with people.
How innovative.