Dodgy wet wiring caused ISS computer crash
Russian-American astro-bickering should cease forthwith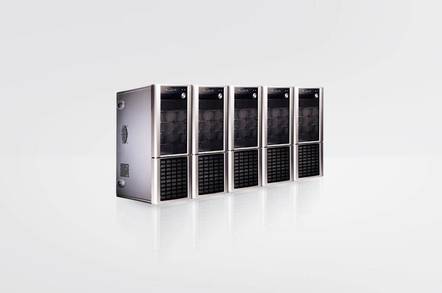 The guidance computers aboard the International Space Station (ISS) did not fail because of the newly-installed power systems, as initially supposed. It was actually a single corroded connection and "shocking" circuit design that caused the control systems to power down back in June.
Writing for the IEEE publication Spectrum, ex-NASA staffer James Oberg dissects an internal report into the crash that he says left international relations between the US and Russian team on board the ISS at an all-time low:
The technological and diplomatic lessons of that crisis need to be fully understood and appreciated. Because if the failure had occurred on the way to Mars, say, it probably would have been fatal, and it will likely be the same international partnership that builds the hardware for a future Mars mission.
So what actually went wrong? The official (internal) report concludes that poor insulation and a faulty dehumidifier meant that a crucial connection in the Russian computer system corroded. When it shorted out, an event described as "inevitable", the design of the circuit was such that the failure also took out the rest of the system.
"In a shocking design flaw there was a 'power off' command leading to all three of the supposedly redundant processing units," Oberg writes.
This was supposed to protect the main computers from wobbles in the power supply that the ordinary power filters could not handle. But "in a failure unanticipated by its designers, this one command path itself was able to kill all three processing units due to a single corrosion-induced short".
So when the engineers hooked the computer system up to a new power source with jumper cables, they simply bypassed the problem area.
Oberg says the response to the crash as much as the fault itself needs to be considered. The Russian managers, he says, immediately went on the attack, accusing the Americans and their new solar panel power source of causing the problem. He goes on to describe this as one of many "bad guesses" that impeded the investigation.
We'd argue that the tendency of both parties to seek to blame the other for problems will need to be dealt with, if larger-scale collaborative space exploration is to succeed.
You can read more of Oberg's analysis here. ®
Sponsored: Minds Mastering Machines - Call for papers now open