O2 Cocoon mobile phone
Nothing to do with pods, pensioners or swimming pools
A neat trick for the day job becomes a secondary function at night, when the O2 Cocoon slips into something comfortable – a supplied docking cradle "Nest" – to double up as a bedside alarm clock. O2 has figured that as many people now use their phone for their wake up call, they may as well make a feature of it. You can set it to wake up to a tune of your choice, the radio or a standard alarm (we're hoping a Teasmaid version will be on its way soon).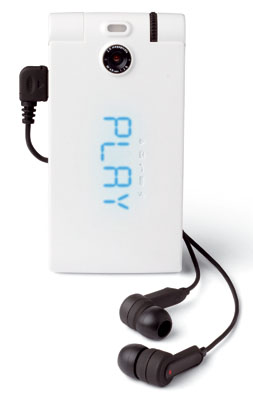 Music friendly
Flipping open the Cocoon, the keypad and screen arrangement is conventional. The matt black keypad has large, no-nonsense rectangular keys that accommodate the larger-fingered user, though they're a touch less responsive than super-speed texters might like. A five-way control is flanked by call start and end keys, and a pair of keys for activating soft menus is standard mobile phone formation.
Above these is the 2.1in, 240 x 320, 262, 144-colour display. Intriguingly there's a thumbwheel on the hinge between the display and keypad, but disappointingly it doesn't help spinning through menus or music track lists - it's just a simple volume control.
There's no mould-breaking with the menu system either. It's all pretty vanilla stuff. A main menu key pulls up a set of icons, or a list with larger icons if you prefer. Nonetheless, the conventional, non-tricksy approach works efficiently - you select options and explore sub-menus by scrolling down then hitting the appropriate number next to the option.
In addition, most-used features can be assigned to a shortcuts list that's lined up on the bottom of the display, and activated by a joypad click.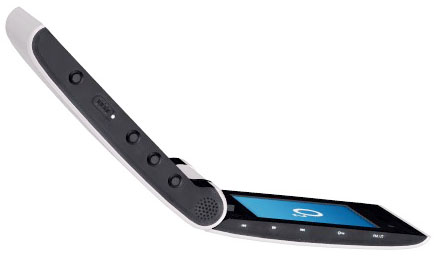 Playback controls at the ready
The music player can be activated either through the menu, shortcut options or by tapping the side-facing music control keys. Don't rely on the key labelling to help – these are minuscule and inexplicably positioned on the opposite side of the flip, so can't be matched to buttons when the clamshell is open.
Once activated, you get familiar MP3 player-style options for track selection - Artists, Albums, Tracks, Genres and Playlists - and you can select Random Shuffle too. You can opt for viewing tracks in lists or with album cover art. Various settings allow you to adjust your listening options - you can even keep listening to tunes down in the background when answering calls.
Sponsored: Minds Mastering Machines - Call for papers now open