LG KG271 and KG275 budget phones
Two not-half-bad cut-price handsets. But when will the UK see them?
At the time of writing we can find no sign that LG intends to release either of these handsets in the UK, which is a shame as both are decent and desirable phones ideal for anyone who wants a spare handset or just a basic phone without a camera or media player. Based on current MRRP prices in Thailand, the KG275 will set you back about £22 and the KG271 around £27. The Motofone F3 comes inbetween the two at around £24. The fact that one major UK retailer currently has the F3 on offer for a tenner plus £10 of airtime would perhaps suggest a similar price for the LG phones if they ever make it to these shores.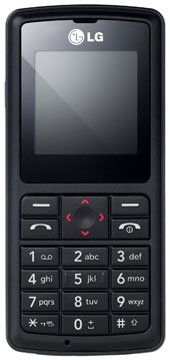 LG's KG275: business-friendly looks
Which does rather lead to the question: Just why is it so hard to buy a modern, cheap, unlocked handset across the counter in the UK?
On a recent trawl of stores in Manchester, the best we found was a £30 Samsung C300 in Asda. Sad to say it was locked to Orange so that involved driving to an independent specialist and getting it unlocked for a further £8, so nearly £40 spent - not including petrol - and the C300 is getting a bit long in the tooth.
Alcatel handsets are often seen advertised at low prices, but supply seems to be a constant problem with retailers large and small, and most seem locked. Entry-level Nokia handsets such as the 1112 are quite simply antediluvian.
Yet in many parts of South-East Asia one can nip into any half-decent electronics emporium, pick up a new, modern, unlocked handset such as either of the LG models above for little more than £20, grab a SIM card from any corner Seven-Eleven or Family Mart along with a pre-paid top up card, and, bingo, you're good to go.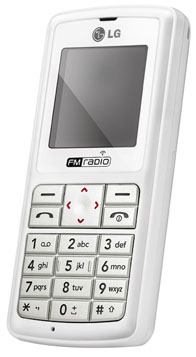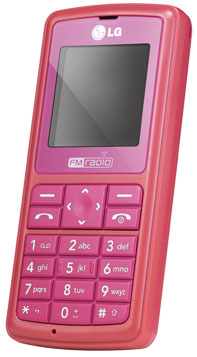 LG's KG275: and not-so-business-friendly looks
It's hard to feel we are not only making things unnecessarily complicated in the UK, but also being forced to buy more complex, more feature-rich phones than many of us actually need.
Verdict
LG has come up with a fine pair of phones. They're well made, small, light, easy to use and with plenty of features for the price. OK, there's no camera, Bluetooth, games or a media player, but for the core content you have to like them.
Looking for a cheap phone to use abroad that you can face losing? Look no further than either of these two...
Sponsored: Minds Mastering Machines - Call for papers now open

LG KG271 and KG275 budget phones
The KG271 has the better keyboard and an FM radio, but...

LG KG271 and KG275 budget phones
...the KG275 wins out - just - by being the cheaper and better looking of the two...