LG KG271 and KG275 budget phones
Two not-half-bad cut-price handsets. But when will the UK see them?
Both handsets are handsome enough - though the 'FM Radio' sticker blazoned across the face of the 271 does it no favours - and come with clear, bright 65,536-colour, 128 x 128, 2.7cm-square screens. The keyboard of the 275 is the better looking of the two, being the same colour as the handset body. However, the grey single-piece keyboard of the 271 is better damped than the standalone keys of the 275 and feels better to use. It also lights up with a more uniform and pleasing glow when activated.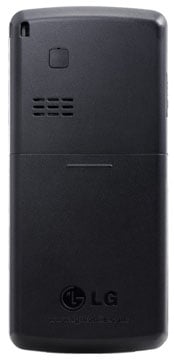 LG's LG271: camera-free but skinny
Ease of use is exemplary. The left hot-key takes the user directly to the first menu title page (Messaging) then lets you scroll down through Contacts, Call History, Settings, Alarm, Organiser (Calender and Memos), the FM radio on the 271 and finally Tools (Calculator, Stopwatch, World Clock, Unit Converter and something called Lost Mobile Track, of which more below). In any of these menus, a left or right scroll allows the user to move to the main access page of the next menu along - a nice touch.
The right-hand hot-key can be set to create a list of ten commonly used favourites that can then be accessed directly. All in all, then, one of the best thought-out menu systems we've seen on a mobile for quite some time. A bonus not expected on a handset of this price is the ability to add words to the T9 predictive text dictionary. Each LG handset comes with a charger and hands-free stereo headset, the latter needed on the 271 to listen to the FM radio.
LG quotes 120 hours' stand-by time and four hours' talk time from a full charge, not a claim we have any reason to query. Charge up time from flat is around the three-hour mark. The FM radio on the 271 is a more than acceptable bit of kit, auto-tuning the ten pre-set stations in a matter of seconds and providing decent enough playback through the supplied headset.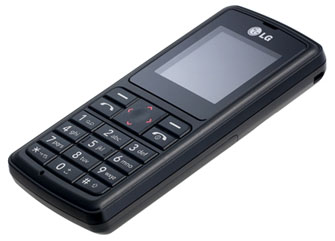 LG's KG275: 'I've been stolen!' messaging built in
Both models come with something called Lost Mobile Track which seems to be some sort of doodad that sends an SMS to a pre-selected number in case of loss or unauthorised usage. If that sounds a bit vague and missing such vital info as how or why, it's because the manual to our 271 is all in Thai, it being purchased in Bangkok after one of our more adventurous hacks lost his Sony Ericsson K610i under as yet unexplained circumstances... You just can't get the staff these days. Still, all in all it sounds a useful feature, if only we could get it to work...
Sponsored: Minds Mastering Machines - Call for papers now open