MS makes, sells 65nm 'Falcon' Xbox 360s
Cure for the Red Ring of Death?
Microsoft has begun selling Xbox 360 consoles equipped with 65nm chips - parts that pump out less heat than the 90nm silicon found in older 360s - according to buyers who've been poking around inside their new machines.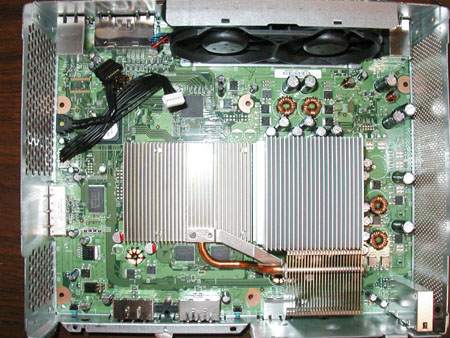 MS' 65nm Xbox: the new heatsink, as shot by JWSpeed
The first 65nm consoles? The Halo 3 limited edition, it seems. A poster on the official Xbox forum, JWSpeed, took his apart and found a much smaller heatsink than previous 360s used. He posted the following pics, though there are more on his website.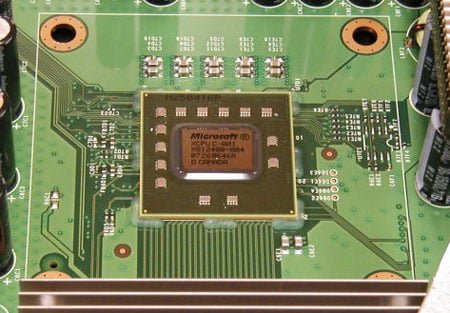 MS' 65nm Xbox: a new processor, as snapped by JWSpeed
Of late, Microsoft has taken to fitting much larger, more complex heatsinks, the better to carry heat away from the Xbox 360's 90nm processor, high temperatures having been suggested as the cause for so many failed 360s - which in turn prompted Microsoft to up the 360's warranty to three years at the cost of $1bn.
Only time will tell whether the new, cooler-running model is less prone to the so-called 'red ring of death'.
Beneath the heatsink sits a chip that has only the word 'Canada' to signify that it's different from previous Xbox 360 processors.
Sponsored: Minds Mastering Machines - Call for papers now open