Reg Developer goes West
Spec-tacular four-eyed future
Register Developer is changing.
We've moved our base of operations from the UK to Silicon Valley, where under a new editor - the Register's former software editor, Gavin Clarke - we will build on the work of Martin and David, who successfully established Register Developer.
Register Developer will now combine its proximity to the people and events that matter in app dev and software with our trademark skepticism, producing an even greater supply of comprehensive news and technology coverage that helps you do your job - and let off steam!
With the new base, we plan to go deeper in our coverage of popular staples such as code and data, while also expanded our work through new sections on lifecycle and project management, devices and writing to chips.
Register Developer will also preview the latest works from industry thinkers writing books on application development - with room for you to lend your comments and reviews - and there'll be more information on careers and salaries.
Register Developer will continue to draw on the regulars you already know and love, while also bringing in a new team of journalists, practitioners and gurus based in different corners of the world.
Why the change?
Because software and application development are changing. Not since the 1980s - not even with the advent of Java - has there been so much choice, uncertainty and relativity for developers picking and using platforms and architectures.
Thirty years ago, the future looked like this...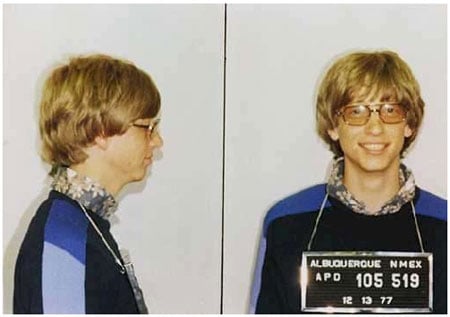 Bill-o snapped by the Albuquerque, New Mexico, police department
Love him or hate him (and I know you do in equal numbers, based on the comments we get) Bill-o had - by the mid to late 1990s - established Windows, Office, Outlook, Internet Explorer, Windows NT and Exchange as the target platforms for any developer really serious about either their career or about making money writing business and consumer software.
I knew Windows was big when - during in the middle of a routine dental exam in 1994 - my dentist stopped to ask me which Windows multimedia PC he should buy.
Today, the old certainties are gone.
LAMP, AJAX, mobile, software as a service and the continued existence of Windows and Java along with the arrival of multi-core chips and virtualization demand broader and deeper coverage for developers who want to know what is the future, what that platform means for building software, and what happens to the old stuff?
As ever, with the new guard comes a certain cockiness, As in the 1990s, Siren-like vendors are calling you to waste your time and money building software on the equivalent of NeXT, OS/2, Lotus eSuite and AltaVista - historical dead ends. What's to stop Google and Salesforce.com from blowing away and to prevent Java from seeing off AJAX and Ruby once the fun's gone out of them?
Stick with Register Developer. We'll see right.®
Sponsored: Minds Mastering Machines - Call for papers now open