The Christmas Console Wars: round one to Xbox?
Battle for the wrapping paper begins
In the run-up to the Christmas season, Sony, Microsoft and Nintendo will all be eagerly analysing sales figures in an attempt to declare their own console champion of champions. Microsoft has already made the first move and declared that it's in the best position to win the race to that place under the tree.
Microsoft UK's Xbox 360 marketing chief recently told one publication that it's in a better position than the competition in the run-up to the Christmas season, owing to the recent UK launch of the Elite model - reviewed here - and the various price drops across other editions. He also claimed the Xbox 360 is a "very powerful" and "high definition" console at the same price point as the Wii, which uses less-advanced technology and has no HD output.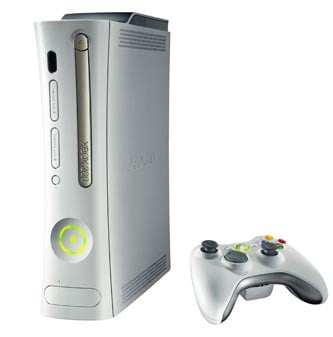 Microsoft's Xbox 360: priced to take the fight to the Wii
However, recent market stats for the Wii make a strong case for Nintendo. Just yesterday Register Hardware reported that sales data from the Financial Times had shown that to date 9m Wiis have been sold, compared to 8.9m Xbox 360s and just 3.7m PS3s.
Nintendo will also be pleased to hear that the Wii has been named as, potentially, the console of choice for the Christmas period by an analysis of over 2000 online consumer comments. The BrandIntel examination found that the Wii is likely to dominate because it comes highly recommended by consumers and has a positive brand image in online forums.
The Xbox 360 meanwhile does have the advantage of maturity over both the PS3 and Wii, which means it's got a more extensive gaming catalogue than the PS3, something which some have used as ammunition against the Sony console. For example, Microsoft's website shows at least 219 games available and upcoming for the Xbox 360, while Sony's site lists 67 PS3 titles. The Wii is in a different gaming category, but Nintendo reckons there are 76 games available now or coming soon for the console.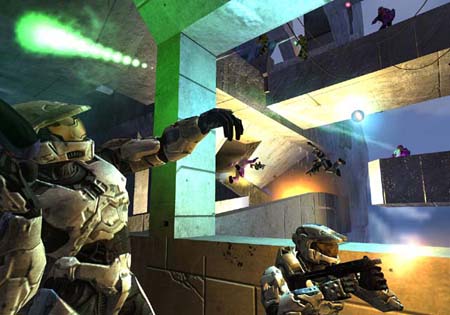 Halo 3: Microsoft's not-so-secret weapon
However, Xbox 360 has Halo 3, which promises to attract as much attention for the 360 as Halo and Halo 2 did for the original Xbox. A possible contender title for PS3's ultimate Christmas game is yet to emerge, although there are several possibilities. For example, Warhawk comes out later this month and sees gamers take to the skies in top-end fighter jets, and Lair, which sits gamers as a warrior riding a voracious dragon trained for deadly aerial and ground combat, and comes out next month.
Sponsored: Minds Mastering Machines - Call for papers now open