EnGenius SI-680H Wi-Fi VoIP phone
Have Wi-Fi, can call via VoIP
Getting it set up - which like most SIP-based VoIP devices is not exactly thrill-a-minute - is a relatively painless process. It will search for available wireless networks and once you've entered any necessary security details it will log on and acquire an IP address.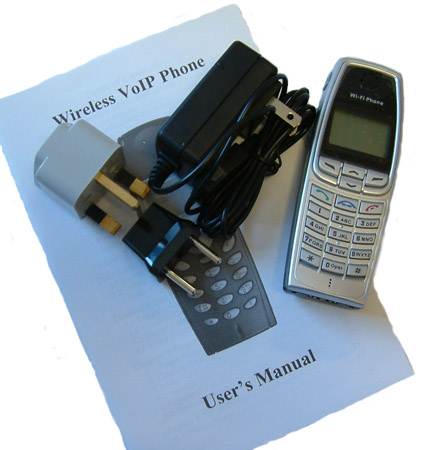 Spartan package
From here, you can enter the seemingly bizarre and arcane SIP settings via the phone's menu and keypad - but it would be a fairly time consuming and convoluted process. Luckily, you can also log onto the phone using a web browser and change the settings there, which is a much more simple way of getting it up and running. The phone initially was set up to try and automatically acquire its SIP settings - with no mention of how to turn this off in the manual. However, once the hidden menu setting had been deactivated, it was happy to accept manual configuration.
Getting it up and running with VoIP provider Sipgate took about a further five minutes and then it proceeded to register with the server and was ready to make and receive calls a couple of minutes later.
When making calls from a landline phone to the SI-680H the quality was very impressive on the fixed line side with the conversation almost imperceptible from a normal call. Call quality on the SI-680H side was also good, but was marred by a slight buzzing from the handset that seemed to occur constantly throughout the call.
The handset features an internal address book, so you don't need to remember everyone's number, and caller ID is passed through to the handset. Unfortunately, the two don't seem to be linked in any way, so even if a contact is in the phone book, the number rather than the name appears on the display for incoming calls. Perhaps even more bizarrely, the call history links up with the phonebook, listing entries by name rather than number... so it seems a little odd.
The phone book can also be accessed via the web interface, making adding or updating a large amount of numbers a much less daunting process. It's also possible to backup and restore the phone book, so you don't need to worry about losing all your contacts if you become separated from the phone.
Sponsored: Minds Mastering Machines - Call for papers now open