EnGenius SI-680H Wi-Fi VoIP phone
Have Wi-Fi, can call via VoIP
Review VoIP may be revolutionising the telecoms industry by allowing us to make free calls with little more than a broadband connection and computer, but it's also tying us to our PCs. If you'd rather spend more time talking than being tied to a machine, a Wi-Fi phone like the EnGenius SI-680H will help you cut the cord.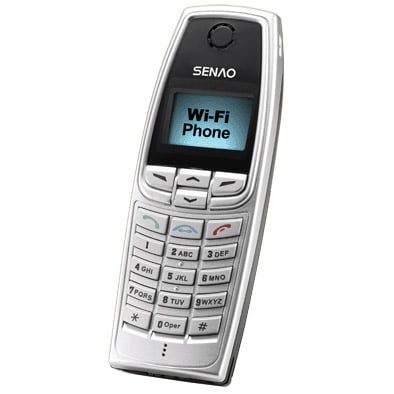 EnGenius' SI-680H: PC not required
The SI-680H houses all the necessary gubbins to make VoIP calls without requiring a PC to be on while it's doing it. It can log onto a Wi-Fi network, pick up an IP address, and then place calls via an SIP provider all without the help or assistance of a computer.
The advantage of this approach is that it not only means you can make VoIP calls at home using your own wireless network, but you can also use it while you're out and about and in range of a suitable Wi-Fi hotspot.
However, although it supports protected Wi-Fi connections, which require a password or key to access, you won't be able to use it on a network that requires you to purchase access via a web browser as there isn't one built into the handset. Fine if you're visiting an office and you know the network key, but not suitable for chatting away in Starbucks.
The handset design is pretty basic - think mobile phone from about five years ago. Compared to the pretty interfaces of today's mobile phones it's fairly ugly by comparison, but it's still reasonably easy to navigate and does the job. Likewise, it's not exactly big on styling, but it's not too large or bulky and it's not too unpleasant to look at.
Sponsored: Minds Mastering Machines - Call for papers now open