Xbox 360 Elite games console
Small tweaks, big difference?
Review Apart from a sneaky bit of Xbox 360 gaming at lunchtimes in the Register Hardware offices, we've always been fairly hardcore PlayStation fans, having grown up with the Sony console series since its 1995 launch. Could Microsoft's new machine, the Xbox 360 Elite, persuade us to change allegience? Well, yes, it could...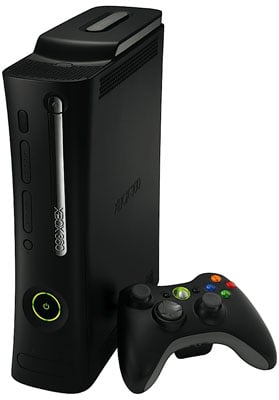 MS' Xbox 360 Elite
We're talking the Elite, the newest addition to the growing Xbox 360 console range. It's more or less the same as the existing Xbox 360 aside from three notable modifications. It features an HDMI port, a 120GB hard drive and, of course, the appearance has changed somewhat. Instead of a cream-coloured casing, the Elite sports a stylish matt-black finish that, unlike the PS3, doesn't show up every single grubby fingerprint.
The £300 Elite represents the peak of the Xbox range. The Premium, equipped with a 20GB hard drive, becomes the mid-range model and is now available at £250, while the HDD-less Core is now considered the entry-level model at £180. In comparison, the 60GB PS3 now costs £400 and the Wii will set you back £180.
The colour-coded accessories included within the Elite package comprise a wireless controller, wired headset, component-video and composite-video AV cables, an HDMI Cable, optical and component audio links, and an Ethernet networking cable. However, according to Microsoft, there are no plans for now to release a matching matt-black HD DVD drive.
Like its predecessor, the Elite, which measures 30.9 x 8.3 x 25.8cm and weighs in 3.5kg, can placed horizontally or vertically. Its disc tray can be loaded fairly easily in both orientations, although it's not quite as tidy as as the PS3's slot-loading mechanism. The primary power switch, and the AV and HDMI ports are situated at the back of the unit.
Sponsored: Minds Mastering Machines - Call for papers now open