Brocade Q3 profits down 56 per cent
Legal fees and McData acquisition rob company purse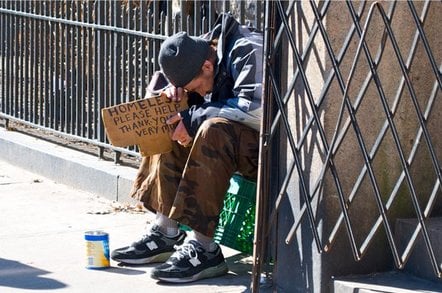 Brocade's third quarter profits were down 56 per cent over last year, as the company coffers continue to be pounded by the purchase of McData and further compounded by hefty legal fees.
The San Jose-based network storage firm today posted a GAAP net income drop to $10.7m, down from $24.5m a year earlier. The profits were hit by $18m in legal fees for "indemnification obligations and other related costs," as well as $4.1m in acquisition costs. The company would not break down what specifically the legal costs entailed or who exactly was being indemnified.
Brocade's revenue during the quarter was $327.5m, up 73 per cent over $188.9m during the same period last year. The jump was bolstered by incorporating McData sales into the mix, which became a part of Brocade this year. Only results for Q3 07 and Q2 07 reflect the acquisition of McData, which makes comparisons in growth compared to other years somewhat spotty.
"In just two quarters, we have met or exceeded the vast majority of our target business metrics related to the acquisition of McDATA, and have strengthened our combined profitability and business fundamentals. We believe we are well positioned competitively and our leadership position is unchanged." said Brocade CEO Michael Klayko in a statement.
In Q3, sales to OEM vendors represented 84 per cent of Brocade's revenue. The company's three major OEMs - EMC, HP and IBM - accounted for about 65 per cent of total revenues.
Brocade CFO, Richard Deranleau delivered a "conservative" forecast for the fourth quarter, pegging revenue at 330m-$345m.
Brocade continues to try to distance itself from a backdating scandal that put the SEC on the trail of three, now former, executives. This August, Brocade's former CEO Gregory Reyes was found guilty of securities fraud, making him the first executive to be pinned by a backdating crackdown in the industry. Former CFO Michael Byrd was charged with eight counts of fraud related to the scandal earlier this week. ®
Sponsored: Minds Mastering Machines - Call for papers now open