Daytime debut for UK Xbox 360 Elite?
No midnight misadventure for this console launch
With the UK launch of Microsoft's Xbox 360 Elite (previously codenamed "Zephyr") only days away now, the general mood in most of the high street stores seems to be one of...somewhat reserved excitement.
Granted this isn't the launch of a brand new games platform as such the PS3 – the Elite is in essence only adding a 120GB hard drive, an HDMI port and a new matte black finish to the existing Xbox 360.
Both Game and HMV are taking pre-orders, with a deposit of £50 and £30 respectively. It is still unconfirmed however, if there will be a midnight launch on Thursday evening or whether punters will have to wait until normal opening hours on Friday morning to pick up their new games console.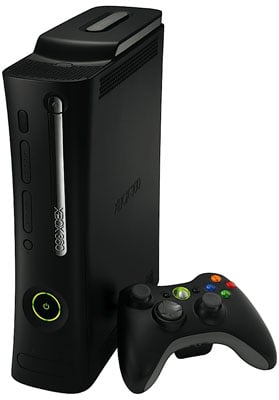 Staff at Game's flagship store on Oxford Street told Register Hardware that with plenty of places left on pre-order lists, it was unlikely the UK public would see an Elite before breakfast on Friday 24 August. In addition, the Metropolitan Police said that they had not spoken to any high street retailers regarding advice for this product launch – unlike the Sony PlayStation 3 launch back in March.
One gaming fanatic at HMV's flagship store commented that despite not being radically different from the existing 360, it should still do well. "The Elite is the console Microsoft really should've launched in the first place," we were told. "Obviously I hope it's successful, but I honestly don't know how popular it actually will be."
The Xbox 360 Elite package, priced £329.99 includes the Xbox 360 console with charcoal black and chrome finish, 120GB removable hard drive, black wireless controller, black wired Xbox 360 headset, component/composite multi AV cable, HDMI Cable, optical and component audio dongle and Ethernet cable.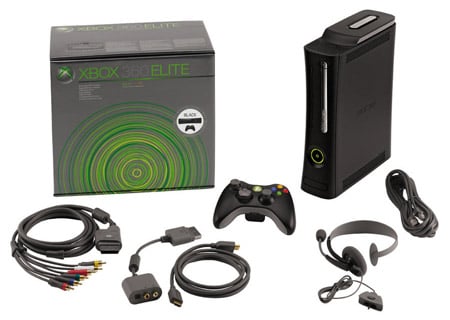 Upon visiting the Oxford Street Virgin Megastore – the official launch store for the PS3 back in March – Register Hardware learned that they were simply adopting a first come, first serve basis on Friday morning and not even taking deposits for pre-orders.
With the eagerly anticipated Halo 3 soon to hit the streets along with the likes of Call of Duty 4 and Stranglehold, plus the already-enormous and ever-growing online Xbox community, the Elite still represents an attractive prospect to those who have yet to enter the Xbox 360 gaming arena and haven't been tempted by the gentle drip-feed of ho-hum games for the PS3.