SteelEye gets pat on the back for virtual clustering
When VMware alone won't do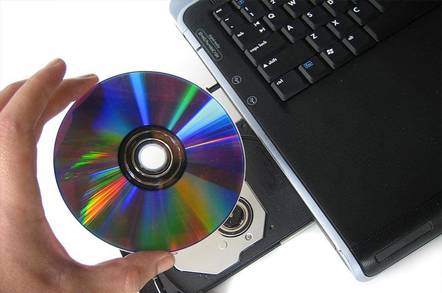 Clustering software specialist SteelEye's move into the virtual realm appears to have been a success. At last week's LinuxWorld conference, we caught the company in mid-celebration after its LifeKeeper Protection Suite for VMware nabbed the Best Clustering Solution award.
SteelEye has been working at the Linux high availability clustering gig since 2000, when they bought the core technology from NCR. Afterwards, the company moved to the Windows market to go after a large but unclustered customer base. More recently, SteelEye has turned its eyes to the burgeoning world of virtualization for its sophisticated server software.
Bob Williamson, product marketing veep at SteelEye, is confident that virtualization is no passing fad. Organizations are increasingly adopting virtualization for consolidation and the flexibility it offers — and Williamson doesn't see the numbers going anywhere but up.
But while most everyone is obsessed with virtualization software's wonders, Williamson warns that the code can hurt application uptime unless it is backed up by a clustering package. There is an increased potential for failure with the additional layers of complexity added by virtualization products, and consolidating several applications onto a single server increases the chance of a catastrophic failure.
So, SteelEye claims to offer some tangible advantages over VMware's homebrewed data protection code. While VMware HA helps protect virtual machines from hardware failures, SteelEye Protection Suite for VMware Infrastructure 3 supports clustering of both physical and virtual servers.
Recovery can consist of restarting an application in the same virtual machine, moving the app to another VM on the same server, moving it to another another VM on a different server or performing a failover to a physical sever.
SteelEye says it maintains a pricing edge over its competitors such as Symantec's Veritas Cluster Server. While the Veritas software is priced based on the number of CPUs, SteelEye charges on a per server basis. Williamson claims a typical configuration running 4-6 nodes will cost around $1500-$4000 versus $20,000 or more for Veritas.
Despite being drawn deep into the virtualization game, SteelEye remains committed to improving its core Linux tools. In November, the company plans to introduce support for continuous data protection to its data replication Linux suite, giving organizations the ability to "rewind" data to a verified good state after data corruption. While the company has added CDP to its Windows suite last month, SteelEye claims the feature will be a first for the Linux OS.
The company also plans to add support for XenSource 4.0 within the next two months.
You can hear more about the ins and outs of SteelEye's code here in an interview with Williamson. The company has been at this clustering, HA and DR thing for awhile and seems to have a solid big business play.®
Sponsored: Learn how to transform your data into a strategic asset for your business by using the cloud to accelerate innovation with NetApp