Blu-ray 300 outsells HD DVD version 2:1
Clash of empires
A small, relatively insignificant strip of road in Greece twixt mountains and ocean has become the latest bloody battleground in the titanic uncompromising clash of next-generation optical disc formats: HD DVD and Blu-ray Disc...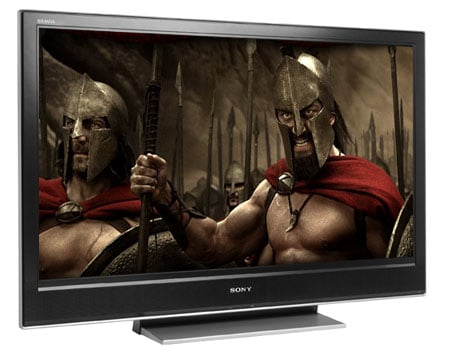 Last week, studio Warner Bros cheerfully claimed the new HD DVD version of the highly stylised Battle of Thermopylae movie 300, released in the US in the first week of August, was the fastest selling HD movie yet.
This week, however, it emerged the Blu-ray Disc version of the film has outsold the HD DVD copy by almost 2:1, according to Hollywood Reporter.
That's no great surprise, perhaps - 300 is the kind of movie that's likely to appeal to videogame players, quite of who own Blu-ray Disc-equipped PlayStation 3 consoles. And for ancient warfare buffs, it's rather better than the likes of Troy and Alexander.
Interestingly, website DailyTech identified the HD DVD version of 300 as the better package because of a superior line-up of extras. However, anecdotal evidence suggests extras don't play that much of a part in disc purchasing decisions. Consumers first and foremost want the movie - extras are nice to have but not essential.
If that's the case here, it suggests the battle between the formats will indeed be decided by the purchase volumes rather than technological benefits.
Sponsored: Minds Mastering Machines - Call for papers now open