Dissecting penguins for fun and profit
LinuxWorld - From Dell to beer and BarCamp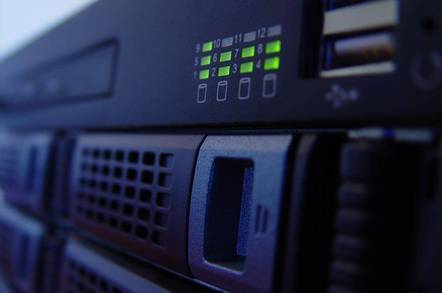 Radio Reg Semi-Coherent Computing goes penguintastic this week as I hit the LinuxWorld tradeshow in search of data center justice.
Rather than the usual long-form type show with one guest, I've interviewed five people at the conference for your listening pleasure. I tried to cover a wide range of topics with the guests, including the major news at the show, the general vibe and some technology you may not have encountered just yet.
The show kicks off with Illuminata analyst Gordon Haff, who bribed me with a beer before our interview session. I promised to pimp Illuminata's Perspectives in exchange for the booze, so here you go.
Also in the show, you'll find BMC's Will Hurley talking about a Web 2.-fueled summer camp for systems management vendors, VNUnet's Tom Sanders telling us why LinuxWorld stinks and some friendly-propaganda from both Scalent Systems and SteelEye.
FastScale could have made the show, but its workers were too busy boycotting attention - nice call, guys.
Chris Hipp missed this round of SCC - code-named When Penguins Cry - but will return next week when we tackle data center efficiency with Rumsey Engineers. If you're a vendor with green computing on the mind and want to sponsor this show, you know where to reach me (and subsequently the thousands of people tuning into this program).
Semi-Coherent Computing - Episode Four - When Penguins Cry
You can grab the show from iTunes here or subscribe to the show via this feed.
As always, special thanks go out to legend in the making Todd Phelps for letting us use his song "You Can Call Me Daddy Tonight." You'll find Phelps's web site here and his MySpace page here.®
Sponsored: Minds Mastering Machines - Call for papers now open