NBC muckraker gets hacked at Defcon
Scurries like a cockroach after being outted as undercover TV reporter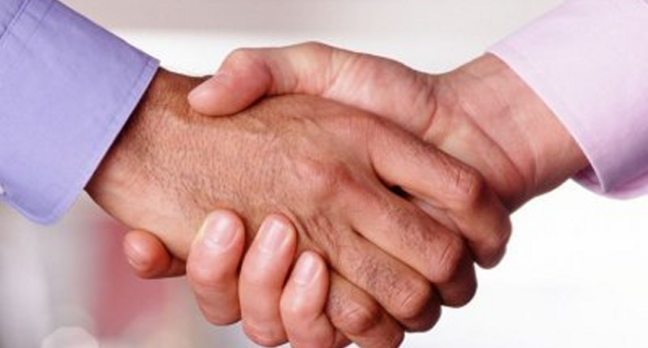 Defcon A rare moment of drama came to Defcon when a woman fled the conference after being identified in front of hundreds of other attendees as an undercover television reporter on a crusade to expose collusion between cyber criminals and federal agents.
The woman, identified by conference organizers as a producer for Dateline NBC, bolted a few minutes after a panel called Spot the Fed began. After being tipped off about the covert operation - and knowing the producer was in the audience - organizers announced to the standing-room only crowd that the contest was being changed to "spot the undercover reporter."
Defcon founder Jeff Moss told the crowd that there was a real, covert reporter in their very midst and then asked if attendees thought she should be ejected for violating Defcon rules concerning the taking of photos and videos of conference attendees. Before the audience could respond, the woman bolted from the room and was quickly given chase by a throng of reporters.
For years, Defcon has imposed strict conditions on those attending. Video and photos are not permitted unless the subjects have given their permission. Those covering the event for news organizations must apply for a press credential and are subjected to greater enforcement of the privacy rules.
Defcon "is like Switzerland, its neutral territory," said a senior conference staff member who goes by the name Priest. "The feds come in and they don't arrest us. We don't turn their phones into 976 numbers," he added, referring to the telephone prefix used by phone sex operators and others to automatically charge the caller a set fee.
Priest said organizers were tipped off about the producer's plans by someone who was thoroughly familiar with the story. According to Priest, the producer told the informant that "the people in Kansas would be very interested in knowing what was happening at Defcon."
Organizers were able to confirm that the woman had a camera in a small black bag that allowed her to surreptitiously video tape people attending the show. She hoped to tape people admitting to breaking the law and then attempt to tie them to federal agents who also attended the show. At one point, she was observed panning a room with her hidden camera.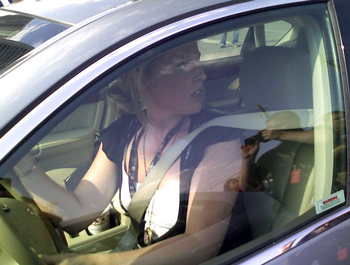 Tables turned: Madigan flees a throng of reporters at Defcon
The woman was identified as Michelle Madigan, an associate producer for Dateline. As she exited the conference room, a Defcon staff member suggested she accept a press credential and continue covering the conference.
"Like a thief in the night, she decided to flee," said Priest.
The woman declined to comment at least four times as several dozen people, many of them reporters, followed her through the parking lot of the Riviera Hotel, where the conference is being held. She eventually got into a silver Infinity and drove off.
After being tipped off, conference organizers asked Madigan on four occasions if she might want a press credential. Each time, she declined. Once she arrived at the conference, organizers kept her under surveillance.
Despite the unusual scrutiny Madigan received - and the fact that her picture and alleged plan had been posted on Wired and other publications for hours prior to her outing - the producer never suspected her cover was blown, said Priest.
"Not very bright," he said. ®
Sponsored: Are DLP and DTP still an issue?