Alienware Area-51 m9750
It's a laptop, but not as we know it...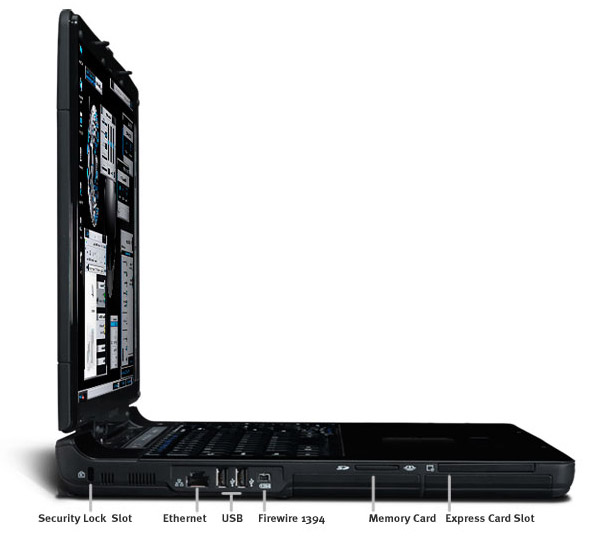 It's when it comes to games performance, however, that the m9750 really shines, racking up a 3DMark06 score of 7,343 - which is impressive for a laptop. Running it through Doom 3 came in with a result of 131fps at 1,024 x 768, 129fps at 1,280 x 1,024 and dropping only to 126fps at 1,600x1,200. Results for Halo were similarly impressive, with 146fps, 140fps and 130fps at the same respective resolutions.
Finally, Cinebench 9.5 rated its multi-CPU performance at a decent 708 and hardware OpenGL abilities at 2,102. All in all, very high numbers for a laptop.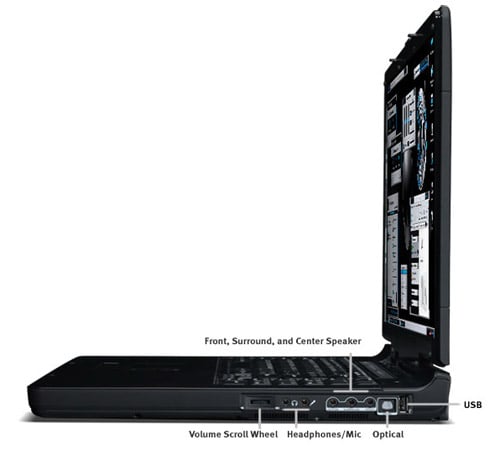 When it came to playing back 1080p HD footage, the results were still good, but not as impressive. The high gloss reflective screen produces great colours and when viewing 1080p WMV content the m9750 could mostly keep up. There was the odd slight judder, but the results were watchable. With 1080p Quicktime content, however, despite the huge amount of processing power available it still struggled to show the video without dropping frames, which is disappointing.
Claimed battery life runs at between 1.5 and two hours, which seems realistic. That doesn't give you much to play with, but given its size it's unlikely you'll be using it away from a mains power supply for that long anyway.
Verdict
If you value good 3D performance, but haven't got space for a desktop system, the m9750 won't disappoint. It's got great gaming credentials and a stunning screen to make the most of the graphics. The asking price is high, but so is its spec and, apart from the problems with Quicktime video and the easily smudged casing, there's not much else to complain about. If you've got more money than space it's a great option.

Alienware Area-51 m9750
The m9750 is a big machine with a big price tag - however its specs and performance are impressive for a laptop