Intelligent Finance upgrade downs web service
IF only... we hadn't been 'taken by surprise'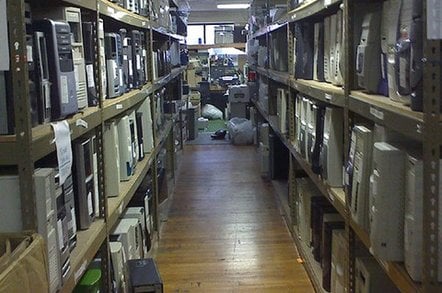 Intelligent Finance (IF) hit a system upgrade catastrophe on Sunday which left the internet banking service severely disrupted for nearly two days, much to the chagrin of its users.
Thousands of people who attempted to access their account via IF's website were greeted with a static message that declared "we are currently updating our online and telephone systems".
An IF spokeswoman told El Reg that the the bank was closed for routine upgrades as well as to increase system capacity.
IF, which was founded in 2000 and is a division of Halifax plc, claims to offer one of the largest mortgage offsetting banking services in the UK. It chose Sunday to carry out the work in the hope of preventing major disruption to its users.
But things at IF HQ didn't go entirely according to plan. The spokeswoman explained:
"On Monday morning, it became clear as business volumes ramped up, that whilst 99 per cent of the systems upgrades were successful, the hardware to increase our potential capacity was causing problems by slowing systems and causing customer outage. This is not acceptable customer service and we fully recognise this."
Indeed, many users struggled to get past the initial IF logon page for much of Sunday and all of Monday and there was added frustration for anyone calling the banking service.
One Reg reader, who emailed us during the system outage, said: "If I call up and ask to access my current account, it asks me for my details and then I get a recorded message telling me their 'systems are updating'."
The spokeswoman confirmed phone lines had been stretched while the bank attempted to resolve the problem.
Asked why the firm appeared to lack a latency back-up system, the spokeswoman said: "We had huge confidence that the upgrade would go smoothly, so this really took us by surprise."
She said that, although the phone lines were stretched due to demand for the service, users could still do their banking via that method. The firm then made the decision to down the website arm of their business while a hardware reinstall was carried out to fix the problem.
IF is continuing to closely monitor the system, which returned to normal service early this morning.
But, for one frustrated user, the downtime was simply unacceptable. He told us: "I don't think this is any way to run a bank, being unavailable for two days. Totally hopeless." ®
Sponsored: Minds Mastering Machines - Call for papers now open