Samsung S1030 and S850 digital cameras
More features than a Sunday newspaper supplement
Review The Samsung S1030 and S850 offer huge image sizes at a knockdown price, with plenty of extra features and full 30 fps movie recording with sound. With superior ASR and Wise Shot modes on the S850 you're guaranteed better shots. Just don't forget to buy a few dozen sets of batteries, as these puppies are power hungry.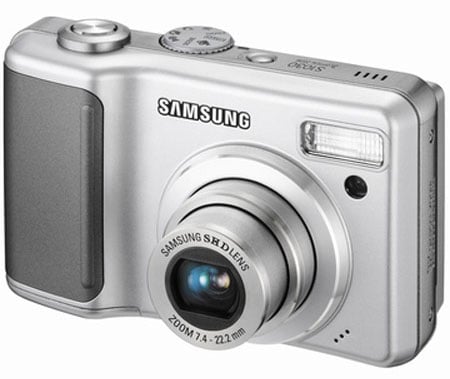 Samsung S1030 compact digital camera
There was a time when, a hundred and thirty of your hard-earned would get you only the most basic digital camera. But the Samsung S1030 combines a huge 10 megapixel chip with a wealth of extra features at this knockdown price, combining superior image quality with ease of use: its stablemate, the S850, has an 8 megapixel chip but, at £30 more, offers some significant enhancements. One's silver, the other's black; so what is there to choose between them?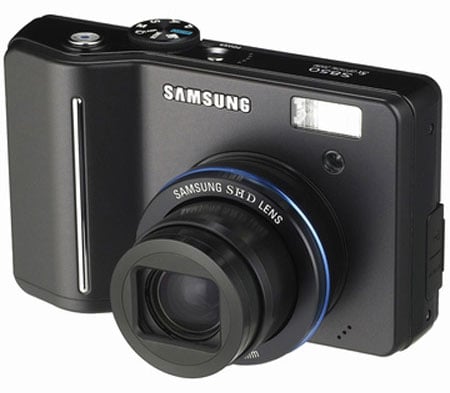 Samsung S850 compact digital camera
At 3.3cm thick, neither are the slimmest cameras on the market, and they'd both cause a significant bulge in any pocket. But they fit neatly in the hand, and the 2.7in LCD screen (2.5in on the S850) is large enough to see the image clearly and bright enough to view even outdoors. Unusually, the S1050 comes with 45MB of onboard storage, which means you can use them both straight out of the box if you haven't yet bought a memory card - but remember that, at 10 megapixel resolution, you'll only be able to hold around 9 images internally. The S850 has just 20MB built in memory, which is just plain irritating. With support for up to 4GB of flash memory, though, the internal storage isn't really an issue.
The cameras are both powered by two standard AA batteries, which, in the light of the rechargeable Lithium Ion cells used by many of their competitors, seems a bit cheap. On the plus side, though, it means you're never going to be stuck with a dead camera when you can always buy a couple of new AAs.
But in the long run, it's going to add significantly to the cost of running these cameras: in our tests, a couple of standard AA batteries were exhausted after taking less than a dozen photographs and 30 seconds of video. During the period it took us to test these cameras they gobbled up three sets of Duracell AAs - and they ain't cheap.
The good news is that when the cameras are attached to your computer they draw power through the USB cable; the bad news is that you can't use them as either a camera or a viewer in this mode.
Sponsored: Minds Mastering Machines - Call for papers now open