Seagate FreeAgent Go 160GB external hard drive
Slim, sleek storage
It's Windows only, of course, and pre-loaded on the drive. The FreeAgent Go comes pre-formatted for Windows' NTFS file system, so folk who use Macs or Linux boxes will need to reformat it first, but that's easy enough to do. The snag is that you sacrifice functionality for cross-platform convenience: after reformatting into the FAT32 file system and putting the saved Creedo files back, we couldn't get Ceedo to work. Most likely, we missed a hidden but necessary file, but let it be a warning to anyone who wants a drive to operate with a number of operating systems. Had Seagate included the software on CD, this wouldn't have been a problem.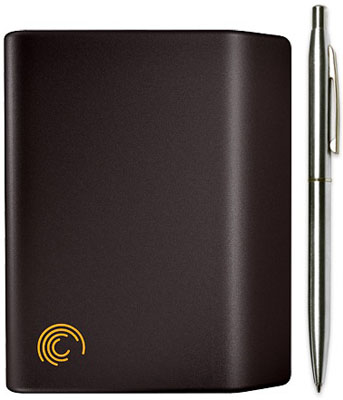 Seagate also bundles FreeAgent Go Tools, a utility app that in addition to providing access to disk diagnostics and settings includes a folder synchronisation feature, but that too requires a drive formatted for NTFS.
Incidentally, FreeAgent Go Tools adds a system tray icon that irritatingly tells you the app's already running, rather than do something useful like bring the app to the foreground and switch to the selected pane. How hard can this kind of common-sense functionality be to implement on Windows?
We found the Go a decent external drive, but we're not sure we'd pay the premium for either the Go's sleek looks, the brand and the bundled Ceedo software. The application's a good one, no question, but it's simply not something we'd use - it's a solution to a problem we don't face. If we did, buying it from Ceedo only costs $30 (£15), so Seagate's not exactly saving us big money with its bundle.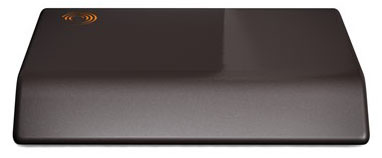 The fact is, you can buy a 160GB external hard drive for £20-25 less than the Go's price, plenty of big-name hard drive makers among them. The Seagate doesn't represent bad value by any means, but you do pay extra for it.
Verdict
With its bundled Ceedo software, Seagate's 160GB FreeAgent Go makes for a smart way of accessing your apps and documents on different Windows computers. But if that's not something you need to do, there are better-value portable hard drives out there.
Sponsored: Minds Mastering Machines - Call for papers now open

Seagate FreeAgent Go 160GB external hard drive
Take your Home folder to any Windows PC