Samsung spotlights 'first' five-megapixel camera phone
Samsung has rolled out its first five-megapixel, autofocus camera phone, a 1.5cm-thick slider that also packs in a large, 2.2in, 320 x 240, 16m-colour display and a TV connector.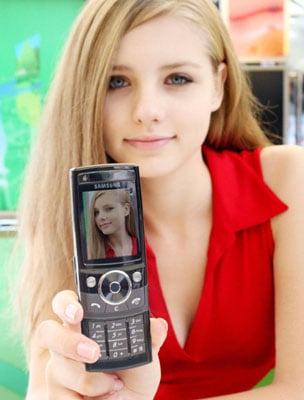 Samsung's G600: firm's first five-megapixel phone
The SGH-G600 also has an FM radio on board, along with the obligatory multi-format music and video player app and the increasingly de rigueur A2DP wireless stereo, transmitted over a Bluetooth link - Bluetooth 2.0 in the G600's case.
Samsung claims the phone's battery is good for up to 3.5 hours' talk time. The phone has 40MB of built-in memory, expandable using Micro SD memory cards. The handset has quad-band GSM/GPRS/Edge connectivity.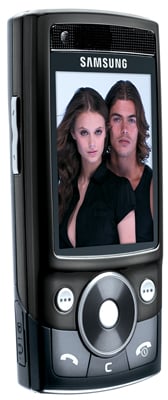 Samsung's G600: in the round
There's no word yet on when the G600 will hit the shops, or how much it'll cost when it does.
COMMENTS
I thought the nokia N95 was five megapixel.
http://www.nokiausa.com/A4433772
I believe that it is.
HEADLINE should read: 'Samsung spotlights its 'first' five-megapixel camera phone'
Operating System Sucks
I have in my drawer the most annoying mobile phone I ever owned - the Samsung SGH D900. I can live with the less than impressive battery life, and the 3 Mp camera is quite nice, but the operating system for all its bells and whistles drives me nuts! It is just not intuitive once you have become used to the excellent Sony Ericsson OS. It just doesnt do what you would think it should, and there are always a few more keystrokes than there should be.
Pity - I liked the size and the camera and the synch is really good. But I got so frustrated I started throwing it at the wall!!