Intel Core 2 Duo E6750 2.67GHz desktop processor
Bargain?
So do those extra 267 million clock cycles each second make any big difference to the performance the two Core 2 Duos offer?
Once again, we used MSI' P35 Diamond as the basis for our tests. We plugged in 2GB of Kingston KHX11000 1066MHz DDR 3 memory - rated at 7-7-7-20 - and an Nvidia GeForce 8600 GTS-based graphics card.
PCMark05 results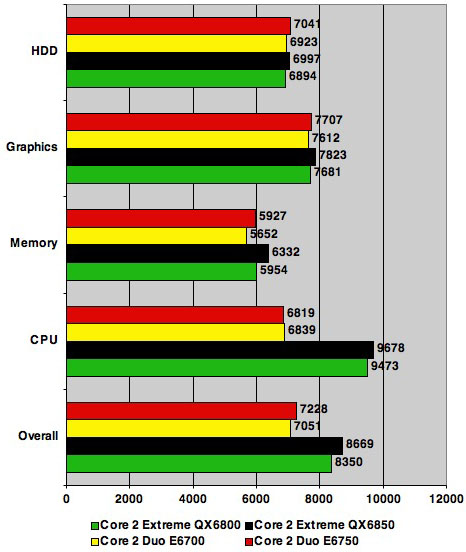 Longer bars are better
Performance results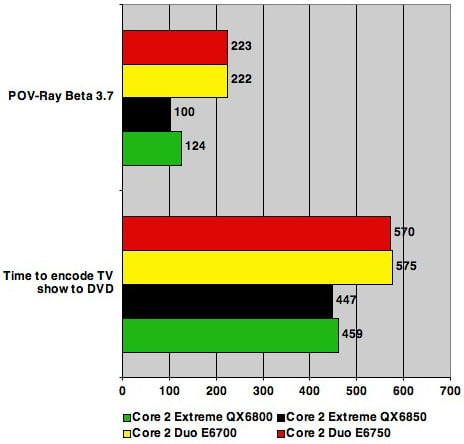 Timings in seconds
Shorter bars are better
As you can see from the charts on the previous page, there's not a lot in it, certainly not in 'real world' application-based tests like POV-Ray and DVD encoding - what's five seconds when you're encoding a video?