Intel Core 2 Extreme QX6850 & MSI P35 Diamond mobo
Intel's fastest desktop quad-core
We plugged in 2GB of Kingston KHX11000 memory, which runs at an effective speed of 1066MHz compared to the 800MHz of the KHX6400. The SiSoft Sandra benchmarks showed memory bandwidth and latency improved to the tune of 10-15 per cent, which doesn't seem especially impressive as the clock speed increased by 33 percent however DDR3 has much greater latencies than DDR2 and we were impressed that even these early examples of DDR3 offer increased performance over fast DDR2.
SiSoft Sandra memory tests



Memory latency in ns
Shorter bars are better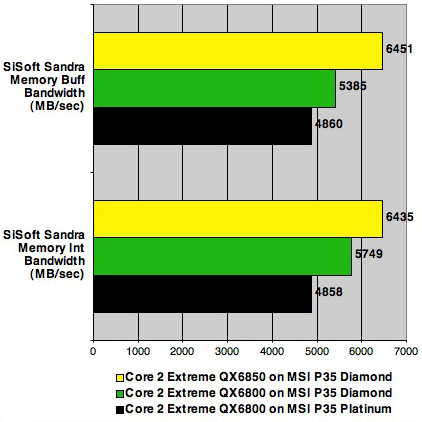 Memory banwidth in MBps
Longer bars are better
The effect of DDR 3 showed up as an improvement of nine per cent in the memory element of PCMark05 and as three per cent in the overall result, but you certainly pay for the privilege as 2GB of DDR 3 costs £300 - the same amount of DDR 2 can be had for less than £100.
PCMark05 tests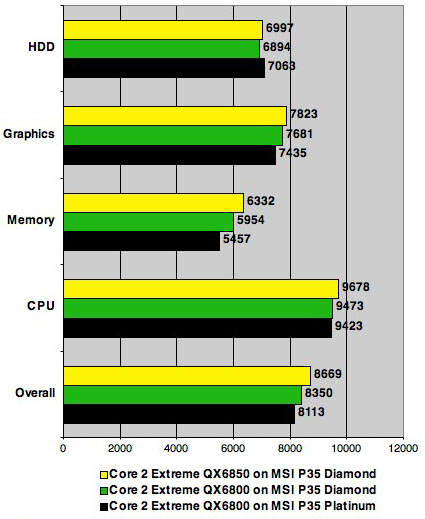 Longer bars are better