Intel Core 2 Extreme QX6850 & MSI P35 Diamond mobo
Intel's fastest desktop quad-core
The MSI has routed three heatpipes around the eight-pin ATX 12V connector so it's just about possible to connect and disconnect the power supply but it's a bit of a fiddle. To make life easier, the board includes an extender for the power connector, but it's a mark of things that this should be necessary.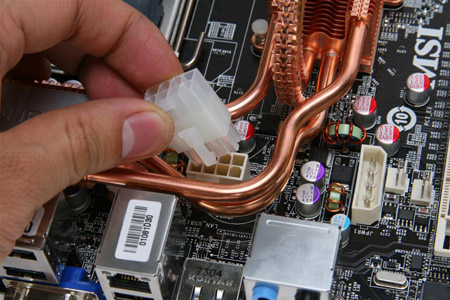 MSI's Diamond: power connector extender
The rest of the layout is neat and tidy. However, you'd be well advised to use the lower of the two long PCIe slots for your graphics card as the top slot is uncomfortably close to the southbridge cooler, which is so tall that it will clash with a hefty graphics card. You'll also find that the memory retention latches are obscured and two of the SATA connectors are unusable. Furthermore, the memory slot that is closest to the processor socket sits very close indeed to the Circu-pipe system so you may well find that one component heats up the other.
It' clear that MSI has worked hard to sort out the motherboard cooling but it has had knock-ons in the areas that we have mentioned. MSI has added an interesting feature in the shape of a PCIe-connected Creative X-Fi audio riser card but what we're really interested in is the DDR 3 memory support.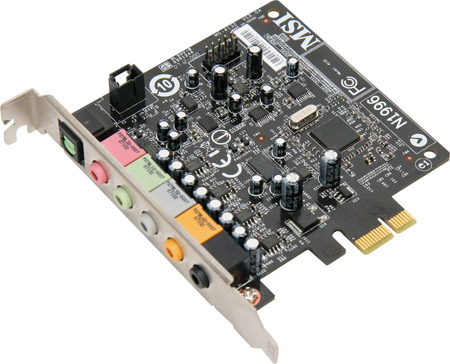 MSI's Diamond P35: X-Fi add-on bundled